Level Up Your Style Game with New Window Treatments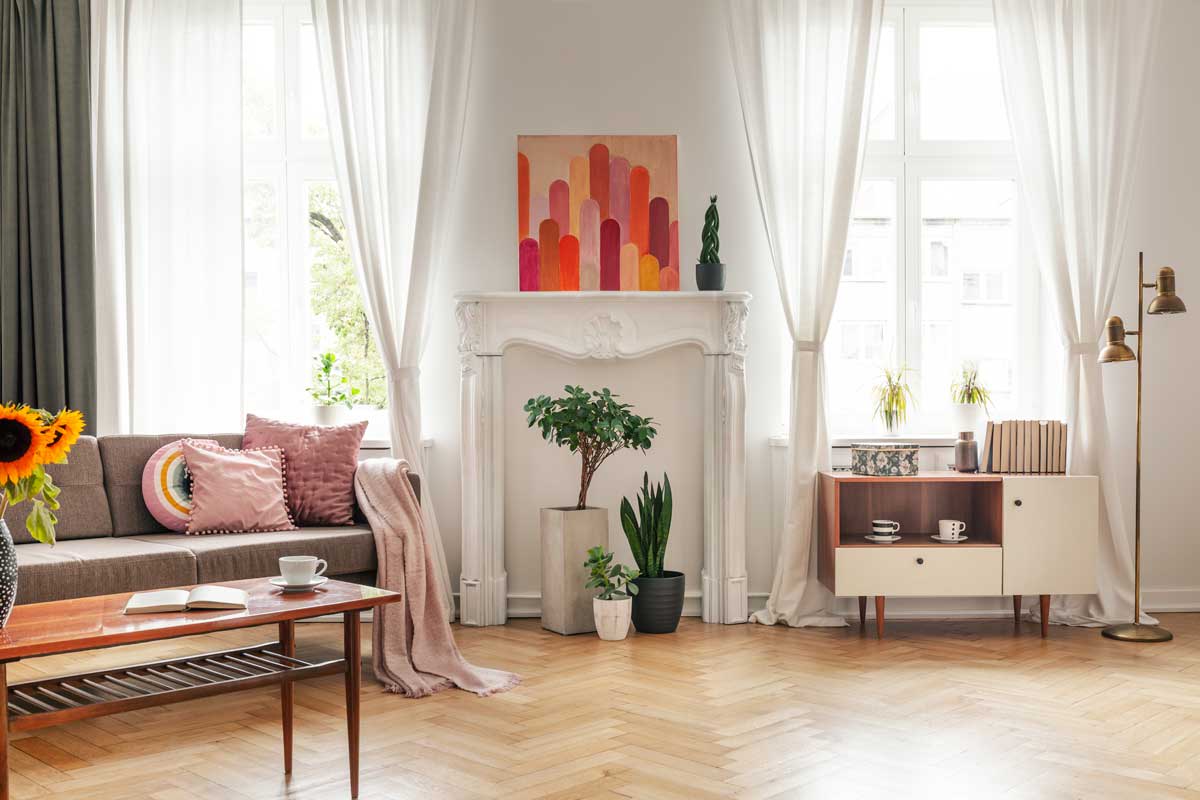 Window treatments are like women's bangs or manicures. They can make a bold statement or add a sophisticated accent to your room. Classic, trendy, rustic, glam – play with materials and textures. Have fun showcasing your personal style and accentuating your rooms' beauty.
You may choose to shop based on your practical needs or your stylistic desires. In either case, you will be choosing both a type of treatment and a print/color/style that matches your aesthetic vision for your room.
First, ask yourself some practical and functional questions. The answers to these questions will guide you to the type of treatment that is the best fit for you.
6 Questions to Help Find the Right Type of Window Treatment
New window treatments aren't a one-size-fits-all solution. As you start to explore your needs, you will find that specific rooms in your house would benefit from different types of window treatments.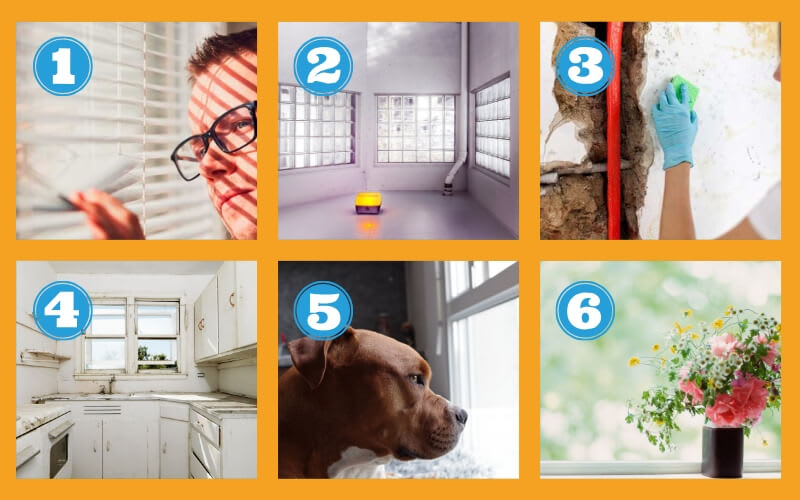 1.      Is privacy a consideration?
Balancing your desires for both light and privacy takes some finesse.
A bathroom, for example, feels more open with natural light, yet visual privacy is crucial.
In the case of the bathroom, the window's main purpose is to allow light in, not to provide an unobstructed view of the outdoors.
For these types of windows, adhesive patterned frosted glass treatment films are a creative option. The pattern of the frosted portions protects your visual privacy while the bits of clear glass in between allow light to flow in.
Want to have more flexibility and keep an unobstructed view? Tier-on-tier shutters are a traditional solution that provides maximum control over the light-to-privacy ratio. Open the top set of shutters to welcome in the sunshine while keeping the bottom set closed to prevent nosey neighbors from peering in.
2.      How much light do you want to allow in?
For some rooms, window treatments can serve a very important functional purpose. We usually think of windows as letting light in, however, in some cases, the ability to block the light out is equally meaningful.
Do you work a night shift and need to sleep during the day?
Imagine creating the full dark movie theater experience in your home media room on a Sunday afternoon. You may see the value in a blackout curtain.
Does the afternoon glare of the sun stream into your home office and cause a maddening glare on your computer screen?  Take a cue from corporate offices and invest in a solar shade.
3.      Is the room often humid or damp?
Window treatments for areas like bathrooms can be particularly tricky.
Most woods and fabrics don't hold up well to extended periods of time in moist environments.
Aluminum blinds are also a no-go unless you enjoy the look of rust.
Avoid cleaning up mold and mildew. Choose a more forgiving option like faux wood blinds, honeycomb shades, or vinyl shutters.
The Best Replacement Windows and Doors at the Best Price
We're the #1 Reviewed Door and Window Installation Service in Chicago for a reason. We know how to help.
4.      Are the treatments going in a location where they are more likely to get dirty?
Go into your kitchen and look at the placement of the window(s) in comparison to the sink and to other potentially messy areas.
Instead of having to do an internet search for how to get splashes of marinara sauce out of elegant drapes, pre-plan, and choose a more location-appropriate window treatment.
A roman shade dresses up the upper portion of the window and can easily be raised to a level that keeps it above all the mess.
5.      Do you have pets or young children?
Creamy floor-length or pooled curtains are breezy and airy. They are also a potentially irresistible temptation for toddlers cruising the house and looking for something to pull up on or indiscriminately use as a napkin.
Dogs and cats also appreciate repurposing long window treatments as chew toys or scratching posts.
Reserve the long curtains for your bedroom and keep the window treatments throughout the rest of the house child and animal friendly.
6.      Are these treatments a long-term investment or more of a seasonal statement?
Know your plan and budget before you go shopping. Seasonal window treatments are fun and creative, yet meant for short-term use. You may not wish to spend too much on treatments that you don't keep up year-round.
Save your budget for the investment pieces that you will use daily (think that blackout curtain the bedroom and the solar shades for the office.)
Window Treatment Styles
Now that you have narrowed down your window treatment's style, the next – and arguably most fun – part of the process is to select the aesthetics of your treatment. How do you want your treatments to look and feel?
Classic
Fabric curtains are perhaps the most common and readily available type of window treatments. Curtains come in many colors, palettes, and prints. You can even make your own custom curtains using a sewing machine and your choice of fabric.
If you love the classic style, accent your rooms with long pleated panels in a floral print. Fabrics can be as light as rayon or silk or as heavy as damask or velvet.  For a formal, classic look, add a box-pleated valance on top.
Rustic
Vintage farmhouse style comes alive with a soft floral Roman blind or tab-top curtains. Focus on the ease and simplicity of use. Internal shutters in the right wood can also work here.
Modern
Decorative aluminum screens are a new type of window treatment that pairs naturally with modern interior design. The screens are strong, industrial, and relatively inexpensive. Choose one in your favorite geometric print.
Practical
If your window treatment focus is on practical factors like cost, longevity, and ease of use, look into blinds.
Natural
Wood panels function much like adhesive patterned frosted glass treatment films, except they add the natural warmth of wood. Unlike the frosted glass, wood panels are susceptible to moisture damage, so be sure they are used in a room that stays dry.
Is it important for you to choose a product that is naturally and sustainably made with as little impact on the environment as possible? An internet search for "natural window treatments" will lead you to companies that create impressive natural options including biodegradable roman and solar shades.
Creative
Step outside the box and embrace your unique, quirky design sense. Homeowners looking for a more creative take on window treatment have more and more options.
Roller shades or roller blinds can be customized with artwork prints.
Remember:
Before you go out shopping for window treatments, know your practical needs and aesthetic desires then choose a type of treatment that will satisfy both. Prepare to fall in love with your home all over again.