Patio Doors
High Quality Doors at an Affordable Price.
Request a free in-home consultation to discuss your home needs. Get the best doors at the best price.
What Makes Our Patio Doors Better?
Adding a glass patio door to your house can make the space look bigger and give it the extra natural light you need. There are multiple types of patio doors and frame options you can choose from to adapt to any architectural style. The patio door you choose reflects your personal aesthetic. From colors, styles, materials, and other design options and features, Chicago Window Guys offer you the highest-quality and energy-efficient patio door for your home. Traditionally, there are two main types of patio doors: hinged and sliding, and each one provides different benefits. Space is what helps make the final decision between the different patio door types, such as sliding patio doors and hinged patio doors. While hinged patio doors require more space because they open by swinging in or out, the space-saving design from the sliding patio door makes it more functional. They each have a different locking mechanism providing safety, such as multi-point locks or two-point lock systems. The hinged or french patio door consists of one or more panels, and you can choose from having two operable doors, one operable door with one fixed door, or a single operable door. The multi-slide patio door is a more modern patio door that consists of multiple panes of glass that slide horizontally. The Bifold patio doors are another way to connect your home's outdoors and the indoors, creating an expansive panoramic view with multiple panes of glass that fold like an accordion.
Picking the right patio door can make a difference, not only on the aesthetics of your house but also on your energy bills and your safety.

When you hire Chicago Window Guys, you get the finest professionals, a guaranteed door installation process, and a team with years of experience installing a wide variety of doors, including patio doors, exterior doors, glass doors, entry doors, storm doors, French doors, etc. Whether you're just making repairs or engaging in a renovation project to improve your home's curb appeal, we've got the types of doors you need in all the colors and styles you could want.

Our highest quality door components include:


Lifetime Warranty
Full-Fusion Welding Systems
Multi-chamber vinyl sash and frames
High-Precision hardware
HandMade-in-America
Multi-Point Locking System
Should I change my Patio Door?
The most common signs it is time to replace your doors or at least to have a professional check them are:
It no longer closes securely, or flush with the frame
You can feel a draft around the edges
The door gets caught or stuck against its frame
The wood on the door is soft, moist, or breaking
There is moisture buildup between the glass panes in your door
The door is scratched, dinged, or in general looks aged or unattractive
If you are experiencing at least one of these signs, your door is no longer delivering its optimal energy efficiency performance. It's very likely that your door's deterioration is costing you money. Get the peace of mind that only the highest quality materials and the best team of professionals can provide, all at an affordable price. Call Chicago Window Guys today for all of your door installations and door replacement needs.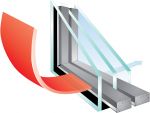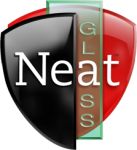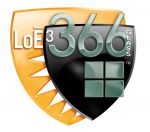 Other Types of Doors We Offer
Each home can have a variety of doors that need replacement, Chicago Window Guys has you covered:
Where Do We Provide Service
Chicago Window Guys provides service throughout the Chicagoland area, including but not limited to:
Chicago

Arlington Heights

Aurora

Bolingbrook

Elgin

Evanston

Joliet

Lake Bluff

Lake Forest

Libertyville

McHenry

Naperville

Schaumburg

St. Charles

Waukegan

Wheaton
Call Today For a Free Quote: (847) 701-4011
What People Are Saying
We believe that a quality product, great workers, and an affordable price delivers a great experience.
We just installed all new windows at our house and we love them! Before we made our decision we went to the manufacturer's plant to see how the windows are made. We were concerned at first because Russ's price was more than half of his competitors quoted price. After our tour we were very comfortable with our decision. Installation day was quick and painless. Our house was left in great condition. I highly recommend this company!
Prompt, courteous, and knowledgeable. Windows will be installed after they are manufactured. Update: couldn't have gone better. The windows are very high quality and the guys that installed them did a great job. They removed and replaced four windows in under two hours, and the finished job looks very good, both inside and out. We will be having them back to install additional windows once we get some unrelated work performed by other contractors.
We just decided to start this project so it has not been started yet but we were really impressed by Russ so far. Update our windows are done and installed. We were shocked they had our project completed so quick and it turned out great. What a great experience we had. 5 stars? Would have given 8 easily.
Our Window Installation Process
No matter if you have one window or 1000, our team of licensed experts will help you each step of the way. All of our windows feature fully customizable hardware recessed into the frame for a modern appearance and state of the art functionality.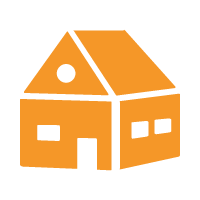 1
Consultation
In-home consultation to see our products and ask questions.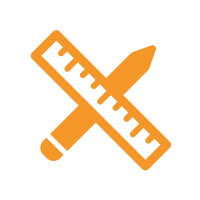 2
Measurements
With your window measurements, you will receive a quote.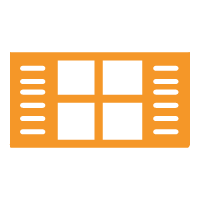 3
Installation
Insured and licensed installers will replace your old windows.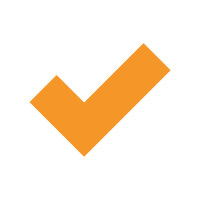 4
Approval
We make sure you are happy and approve of your new Windows.
Pick the Perfect Color
Chicago Window guys let you pick the color that best matches your home. Both interior and exteriors colors are of the highest quality, meant to last Chicago's weather.











Custom Paint
Other colors are available upon request


Frequently Asked Questions
Get answers to the most common questions regarding our window installation services.
1What happens during the first in-home appointment?
The first time we visit your home is typically a consultation. The goal of the visit is two-fold: First, we will look at the doors that need to be replaced or installed. Second, we'll show you product examples and give you advice on what door is most suitable for your space, your home, your budget, your needs, etc. and provide quotes. You can expect this visit to last about 30 minutes to an hour. Please prepare by ensuring that the areas are clean and accessible and ensure any pets are accommodated accordingly prior to the visit.
2What's included in the service?
Our door installation service includes;
Home consultation with one of our door installation professionals
Measurement of door openings to ascertain the size and dimensions
Professional recommendations regarding door styles, materials, glass types based on the space and your home
Quote for all labor and materials and financing options if available
Removal of existing door
Delivery and installation of your choice of door size, style, frame material, color, glass type, etc.
3Is there a limit to how many doors I can have installed?
There are no limits, we're happy to help you replace a single door or all the doors in your home. We're here for you.
4Do you install any type of window?
We install all types of door sizes and styles (exterior, interior, French, patio, panel, etc.).
We manage a large variety of frame materials (wood, vinyl, fiberglass, aluminum, etc.)
We also have options for doors with different energy ratings (Energy Star, NFRC)
Why Choose The Window Guy?
For 25 years we have been working to give people the best product with the best installation at the best price.
Other companies want to sell you a whole house of windows. We are happy with you purchasing one. Why? Because we know you will be so impressed with the product you will want to do the whole house.
Premium Doors

Exterior Windows