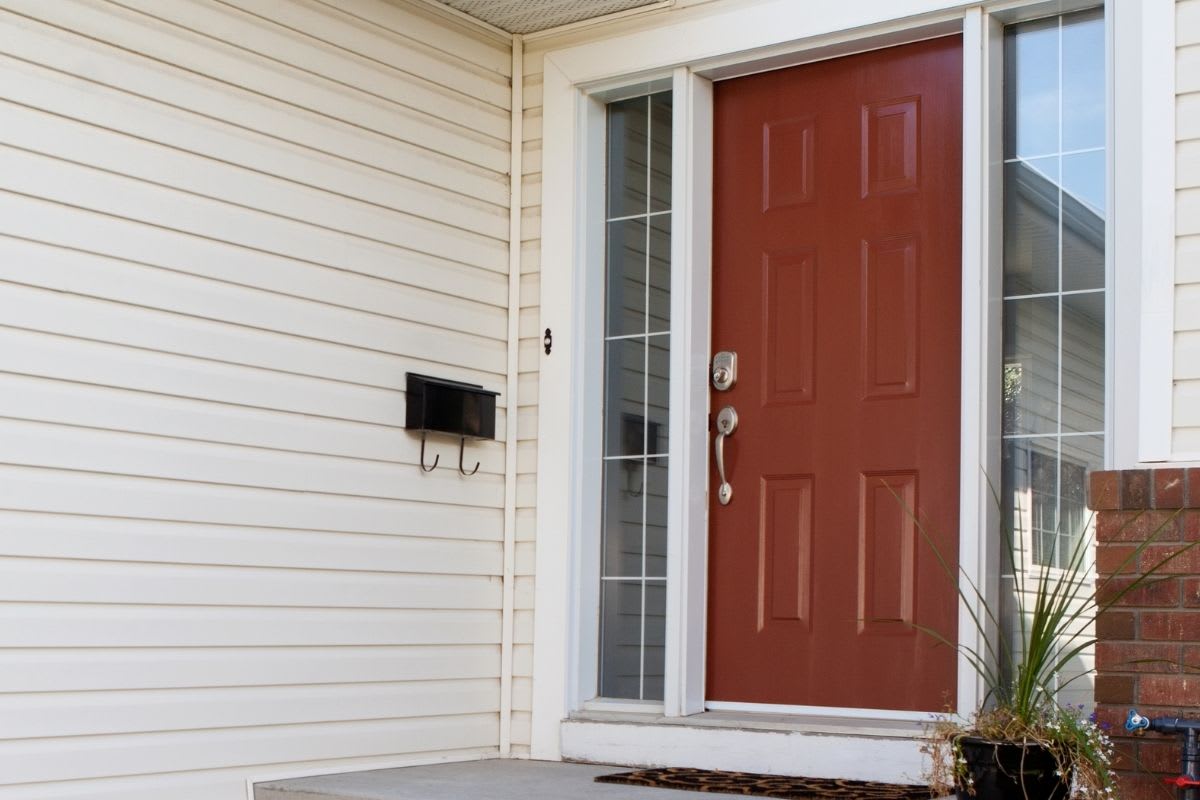 The latest architecture trends invite nature inside. From colossal floor-to-ceiling glass windows and complex outdoor areas to sustainable materials and vertical gardens, people want to allow as much light, sun, and greenery as possible into their homes.
However, not many can afford to replace their walls with windows, and there are also some who would not want to risk their privacy with curious passers-by. How can they get access to more natural light, fresh air, and a note of contemporaneity for their homes? The answer is simple: sidelights!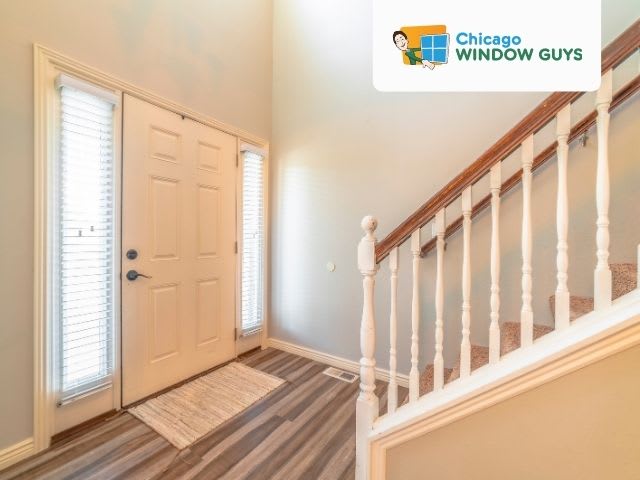 What do you need to know about sidelights?
Sidelights are the extra touch that will reinvent your front door and improve the façade of your home. You have probably seen them many times before. Sidelights are the vertical windows installed on one or both sides of an exterior entry door.
Door sidelights are usually built into the same frame assembly as the door, but you can also buy them separately and have them installed individually. They come with different types of glass: clear, frosted, or tinted. Moreover, they can have various patterns.
Most traditional sidelights do not open and are accompanied by transom windows – the horizontal windows situated above a door. However, you can find modern doors with sidelights that open and are fully functional.
While you can find interior doors with sidelights, the most common models are designed for outdoor doors. You can choose from ½, ¾, full-length, or craftsman light sidelights. Sidelights for exterior doors are usually 36 inches wide and built-in 2-inch increments. Standard sidelights are 12 or 14 inches.
Remember to always add another 3 inches for the trim for an accurate opening measurement. A front door typically measures 80 inches plus 1-2 inches for the jamb. Choose a sidelight that has the same height as the front door, jamb included.
Why should you install exterior door sidelights?
There are numerous benefits to sidelights. Sidelights can be a budget-friendly way to improve your home. Front doors are no longer just the entryway to your home. Forget about the plain, old doors and make a statement with doorways with sidelights. They can add a touch of color to your home's façade and discretely tell a story about your personality.
However, one of the most important benefits of sidelights is that they contribute to the energy efficiency of your home. Modern sidelights are designed and built with insulation channels and tempered glass that will allow you to enjoy the advantages of sidelights without compromising your comfort and energy consumption.
The one benefit that convinces most homeowners to keep, replace or add sidelights to their front door is the extra natural light that comes with them. Besides brightening up your entryway and inviting additional warmth and beauty to the interior, sidelights also allow you to see who is knocking at your door. Moreover, it is a great way for pets and kids to have access to the exterior world without exposing themselves to any danger.
If you decide to replace your old sidelights or add new sidelights, you should consider sidelights that open for some extra fresh air. Operating sidelights can be fully opened when you want to invite fresh air into your home, but they are narrow enough to keep potential intruders uninterested.
One common concern with sidelights is that they may allow strangers to peek inside your home. If your front door is exposed to the sidewalk or passers-by, you can always consider adding frosted or stained-glass sidelights or opt for sheer curtains. This way, you can still enjoy all the benefits of sidelights without worrying about unwanted attention.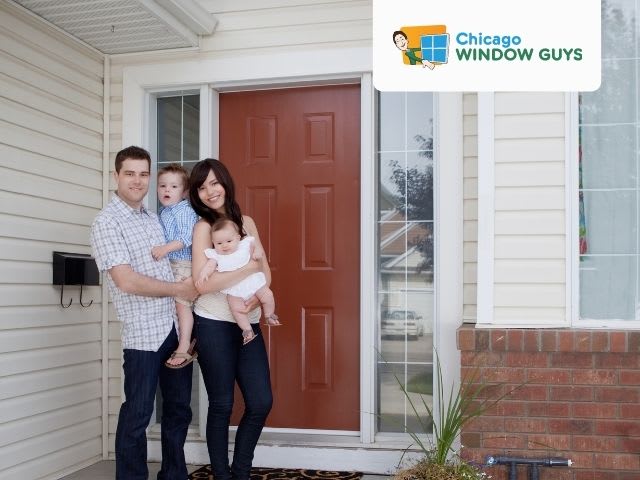 How to choose front door sidelights?
First of all, you need to decide if you want to buy a front door assembly that already includes the sidelights in the frame, or you are going to add sidelights to the existing door. Buying a front door with fitted sidelights makes for the easiest way to enjoy the benefits of sidelights. A door with one sidelight costs around $1,600, while a door fitted with two sidelights can run for $2,500, if not more, depending on the material of the door and the glass style.
The cost of front door sidelights depends on your preferences. You can choose from various models and sizes, with or without panels or glazing bars. Moreover, sidelights come in various materials and colors and can be fitted with different types of glass.
Many homeowners find it difficult to decide if the door, sidelights, and trim should be in the same color or have different colors. The answer depends on the color and architecture of your house, although the common choice seems to be a single color.
Nevertheless, current trends dare you to be creative when it comes to doors with sidelights. Contrasting colors can add value to the overall aesthetics of the house. Now, if your door is painted in a joyful color, like pink, red, or orange, it is best to keep the sidelights in the color of the trim.
If you crave some contrast, though, you can paint the wood components, like the mull posts, wood jamb, and trim, in a different color. Most professionals recommend white for the wood jamb and mull posts for a beautiful door unit frame.
The Best Replacement Windows and Doors at the Best Price
We're the #1 Reviewed Door and Window Installation Service in Chicago for a reason. We know how to help.
Repairing, replacing, or adding door sidelights
If you already have a front door with sidelights, you should check to see if it needs repairing or replacing. As expected, this endeavor is easier to accomplish, and it will cost you less than adding new sidelights.
In case you notice that the glass is broken, fogging up, or if the frame or the sash around the sidelight is rotten or looks old, you should not postpone repairing your sidelights. This contributes to your comfort and privacy and adds energy efficiency to your home. If the glass is not broken, you can replace only the rotten brickmould or other wood components.
If you want to revamp your home with minimum investment, you can start with the replacement of your sidelights. Sometimes, new sidelights pave the way to a beautiful transition from a classical house to a contemporary home.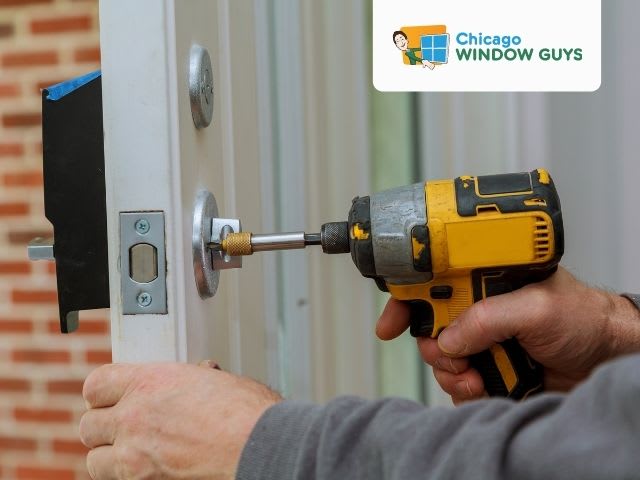 Another option is to add sidelights to your existing door. In this case, you need to create separate openings alongside the door. You can cover up the framing structure between the door and sidelights with trim pieces available to purchase separately.
Better yet, call the Chicago Window Guys and let them do the work for you. Considering the importance of a well-sealed, properly insulated, and secure door installation, it is best to let professionals deal with installing a door unit with sidelights, adding, repairing, or replacing sidelights. A poor job will only waste your money, affect the aesthetics of your home, compromise the energy efficiency of your house, and expose you to the risk of intruders. We're happy to help, give us a call.