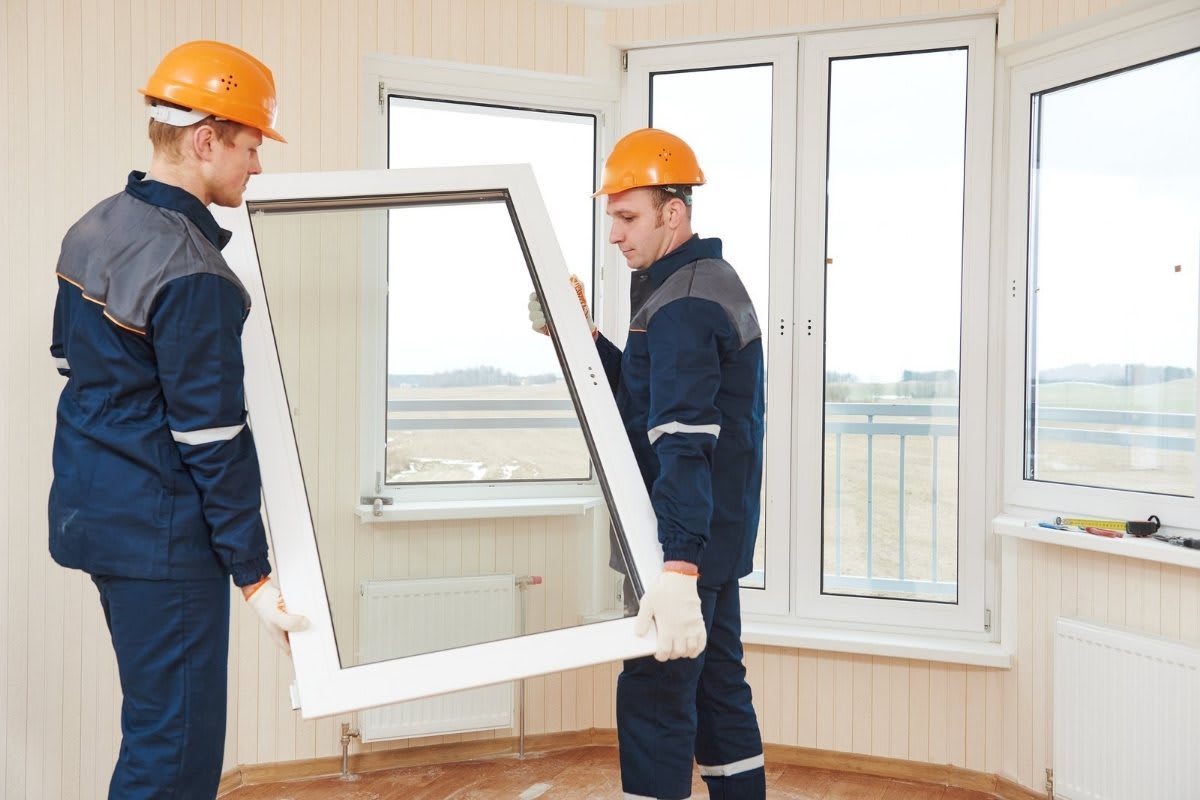 Long gone are the days when windows were just a piece of glass designed to let the natural light into your home.
Depending on where you are located your window styles may vary. From an apartment downtown to the suburbs, your windows could be very different.
The market is flooded with numerous types of windows, each with its unique characteristics and each meant to fulfill a specific purpose and fit in a certain type of decor.
While some window types are designed to be easier to open, others are meant to allow ventilation. There are also highly energy-efficient windows, as well as windows intended to offer broad views. Since windows are among the top factors of heat loss or heat gain of your house, the Energy Department recommends getting the highest energy-efficient windows you can afford.
If you're new to the universe of windows, you'll find the information below helpful.
It will save you a lot of time and money and help you make the right choice for your home. Plus, according to The Spruce Magazine, it is a fact that new windows will bring you more comfort and will save you money.
In this window guide, we will explore types of windows for homes, including:
Anatomy of a window
Types of Windows
Materials of Window Frames
Tips to Pick the Best Window
Let's get started!
Anatomy of a window
Before entering the overwhelming and fascinating world of windows, it's useful to familiarize yourself with the anatomy of a window.
This way, you can understand a basic window design and make an informed choice when selecting the type of windows you need for your home. Here are the essential elements of a window:
Frame –supports the window and includes a head (the top of the window frame), a jamb (vertical aspects of the frame), and a sill (or stool – the horizontal part or the bottom of the window frame).
Sash –has the important role of keeping the window's glass in place; it can slide up and down for single-hung and double-hung windows, or it swings open for casement windows.
Panes –are the glass of the window; they can be single, double, or triple and connect to the sash; sometimes, the panes connect to grid-like bars known as muntins.
Types of Windows
There are numerous types of windows available, and selecting the right window for your home can be quite a challenge.
You need to consider the characteristics you want your window to have, as well as the structure, design, and architecture of your home.
Check out the most popular types of windows and familiarize yourself with their basic functions:
Single-hung Windows
A classical window, the single-hung window is characterized by a fixed upper sash and a movable lower sash; some models offer the possibility to pivot the sash inward.
Double-hung Windows
Also, a classical presence, a double-hung window has both the lower sash and upper sash movable, with the upper slash sliding down.
Double-hung windows provide better ventilation than single-hung windows and can be cleaned inside and out because they can open outwards and inward.
Awning Windows
Similar to a casement window, an awning window is installed vertically; the window is equipped with a hinge at the top that allows for the window to be pushed out.
Awning windows are primarily used in the areas where it rains a lot because it allows for the air to flow while keeping the rainfall and seasonal debris out.
Bay Windows
Bay windows are based on flat windows set in angled frames to allow maximum natural light into your home.
They are built out of the home and are usually made up of three windows; they can include fixed or operable windows or both.
Custom Windows
If you don't have a typical window opening, or you want a different window to differentiate yourself from your neighbors, then custom windows are what you need.
Custom windows provide tremendous flexibility in terms of design, style, and colors.
Egress Windows
Usually installed in the basements, egress windows are mainly used as escape routes in case of emergencies; when the safety law requires them, the installation process often involves excavating an area, which increases the costs.
Casement Windows
The ancestor of sash windows, casement windows were mostly used in the UK and European countries; romantic, yet not as popular anymore, casement windows rely on a hinge on one end that allows the window to be opened like a door.
Bow Windows
Bow windows are similar to bay windows, but they are usually more expensive because they use more glass panels.
This type of window creates a circular area outside the home and a small shelf in the interior.
Slider Windows
The structure of a slider window includes two sashes installed horizontally that open and close by sliding along a track; they are towing single windows, with one sliding over the top of the other, and are ideal for installing over a sink or counter.
Picture Windows
The best choice if you have a superb view you want to enjoy while being inside; picture windows are large, fixed windows that frame the beautiful views outside your home; they don't usually have any visible frames or breaks and don't open.
Architectural Shaped Windows
Architectural windows can be made in all kinds of shapes, allowing you to not just install a window, but a decorative fixture that can give the room and the exterior a memorable style.
Garden Windows
Designed especially for plants and seedlings, garden windows are similar to bay windows and act like small greenhouses.
They are usually installed above a kitchen sink and have glass on the front, sides, and top.
The Best Replacement Windows and Doors at the Best Price
We're the #1 Reviewed Door and Window Installation Service in Chicago for a reason. We know how to help.
Window Frame Materials
Window frames are the backbone of windows, and they can make the difference between a decent window and a window that will last over a decade. Besides, you have to know the type and size of your window frame before getting any glass.
If you don't know what types of window frames there are, give this quick window frame guide a look.
Vinyl Window Frames
This type of window frame is made of polyvinyl chloride (or PVC).
But don't worry, this frame doesn't look like an ordinary PVC pipe. It's straight, flat, and shaped like every other window frame. Once it's filled with glass, you'll hardly notice it's the same stuff used to make plumbing pipes.
Vinyl frames are also inexpensive, and they do an excellent job of insulating your home.
What Else You Should Know
Though they'll look like typical window frames, they definitely won't look like they're made of wood or other, more common materials.
Vinyl window frames aren't as strong as other window frame materials, so they may not be very durable.
Wooden Window Frames
Wooden frames are traditional, long-lasting, and durable. They also bring an aesthetic appeal to the home many people enjoy. If you maintain these frames, they can stay in good condition and do their job for a long time.
What Else You Should Know
These frames cost a lot of money, and they take a lot of maintenance. Wood is always at risk of rotting or weathering if they're in the right climate conditions.
You'll also need to keep the frames painted. If you don't, the moisture levels in the wood can change, causing the frames to expand and contract more than usual.
Aluminum Window Frames
These modern window frames are long-lasting and strong. If you're going for a sleek, contemporary house, aluminum window frames are the way to go.
You don't have to do much to maintain these types of window frames, and if you don't paint them, your workload goes down even further. The aluminum won't mold, rot, or wear out in the sun.
What Else You Should Know
These frames are expensive (though maybe not as much as wooden frames), and to top it off, they aren't efficient. They don't keep outside temperatures from getting into the house, as well as other window frames, so you may see your energy bill go up with aluminum frames.
Fiberglass Window Frames
Fiberglass frames don't take a lot of work, and they'll last a long time. These frames resist weather changes better than wood, PVC, aluminum, and any other material.
On top of that, fiberglass makes a good insulator so that it will keep the temperature levels inside your home controlled and comfortable.
What Else You Should Know
Fiberglass can be a bit underwhelming. Even when painted, some people think it doesn't have the same appeal as other window frames. Fiberglass can also cost more than wooden frames in some cases, which causes many people to choose a cheaper alternative.
Types of Window Frames: What's the Best for Me?
This all comes down to where you live, what kind of budget you have, and how much work you're willing to put into your windows. Remember, things like wood wear out faster than aluminum or fiberglass, so if you aren't willing to maintain your window frames, you may want to choose something else.
How to pick the best replacement window for your home?
To make sure you choose the best replacement window for your home, you need to assess six factors:
Quality
Quality is the number one factor when choosing a replacement window.
Make sure you select a durable window with a high energy efficiency level and guarantees flawless insulation.
Check out the R-values of windows that indicate the energy efficiency– the higher the R-value, the better the insulation.
Price
The budget is essential to almost all families. But just because a window has a high price tag does not mean it's the best window.
Understand the characteristics of a window so you can truly know what you are paying for.
Workmanship
The workmanship of a window can be easily noticed in the details, finishes, and final aspects of your window.
Replacement windows need to perfectly fit in the space of your old windows to avoid any heat loss or leakages.
A workmanship warranty provides the certainty that your replacement window has been installed correctly.
Check company reviews
Don't hire a window company without first reading reviews about their projects, especially the ones related to replacement window installation; this way, you can make an idea about their experience, team, materials, and work ethic.
Match home design
Each home has its architecture and personality, and its windows should reflect both. Choose your windows according to the design of your house.
Think About The Weather
Make sure they will withstand the specific characteristics of the climate where you live.
When you are looking to get new windows for your home, reference the guide above.
By using the tips above, you will be better prepared to get the best windows for your home.
Each home has its own needs, and sometimes, the decision might not be as straightforward as you would want. Talk to window contractors to make the right decision for you while also considering the time and budget you are willing to invest in your window replacement process.