Property Managers: Stress-Free Window Installation Planning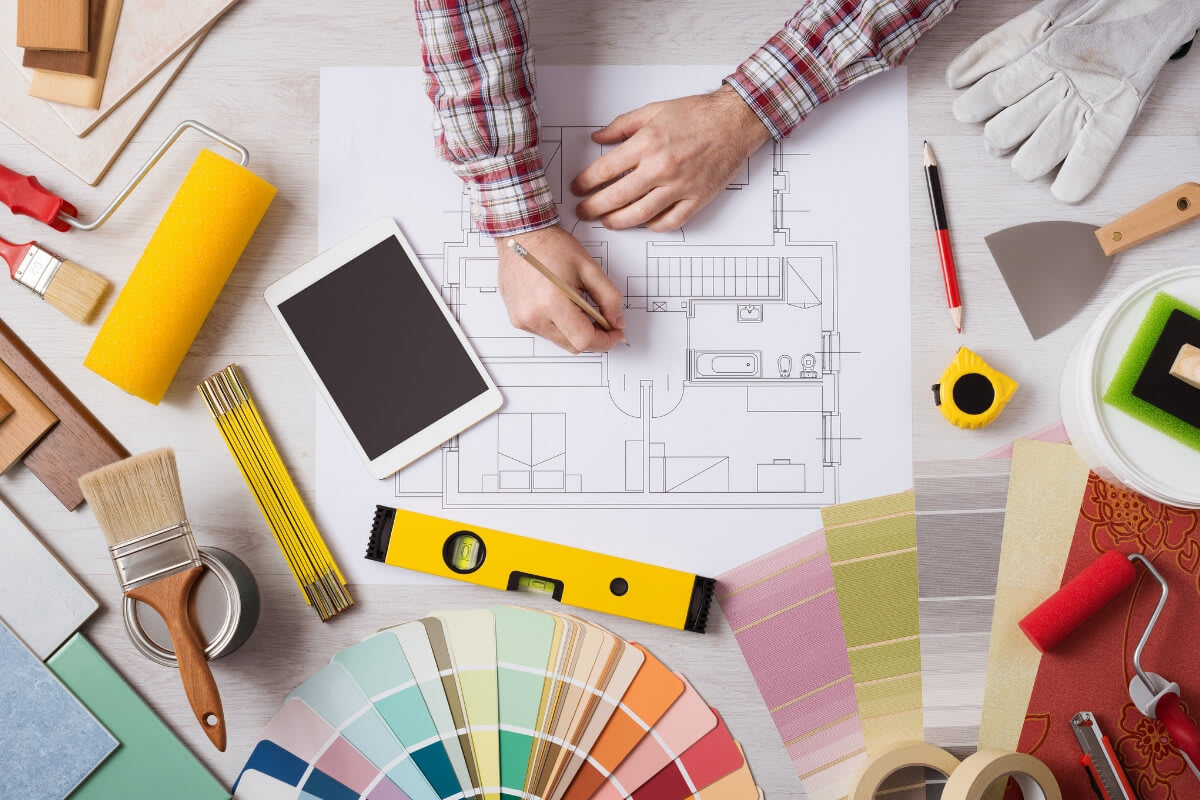 Property Manager Secrets for Window Installation Planning
Planning for a window installation as a homeowner is pretty straightforward. Get an estimate, choose a company, order the windows, agree on an installation date, and prepare your house. The installers show up on time, complete the work perfectly, and everyone is happy. Easy peasy, right?
Now imagine coordinating those logistics as a property manager who, in addition to going through the process most homeowners do, must also consider the installation's impact on commercial or residential tenants. Everyone loves the thought of renovations until you start to talk about scheduling and suddenly they want the installation to be done outside of normal business hours or not during the time that their baby takes an afternoon nap.
It sounds like a potential headache, doesn't it?
If you are a property manager looking for advice, you're in the right place. Keep reading to discover some tips and tricks that will set you up for a smooth, successful window installation.
Challenges Faced by Commercial Property Managers
What are commercial tenants most concerned about? You guessed it – profitability. Notify a commercial tenant of your intent to replace the windows in their location and they may say, "Great. Now how much downtime is that going to cause me, and how will I be compensated for it?"
You may also be asked if the installers can perform their work on a day or time when the business is closed in order to minimize the potential impact on customers.
Challenges Faced by Residential Property Managers
Window replacement in residential rental properties can be tricky in its own way. Residential tenants may not welcome the thought of a team of contractors coming into their homes. They might be concerned about the possibility of their personal possessions being damaged during the install or be frustrated by the need to adjust their plans to accommodate the renovations.
Depending on the level of impact, residents may ask questions about whether they will get a discount on their rent that month or be otherwise compensated by the landlord for the inconvenience. Be prepared to field questions about whether contractors are allowed to enter the unit under the terms of the lease agreement.
The Best Replacement Windows and Doors at the Best Price
We're the #1 Reviewed Door and Window Installation Service in Chicago for a reason. We know how to help.
How to Plan a Successful Commercial Window Installation
1. Gather Information
Prior to scheduling the installation, ask the contractor what days and hours the installers are available to work. Be sure to note if there are different rates for nights or weekends.
Contact the commercial renter and confirm their business hours. Check to see if they have any upcoming events which they expect to generate additional customer traffic.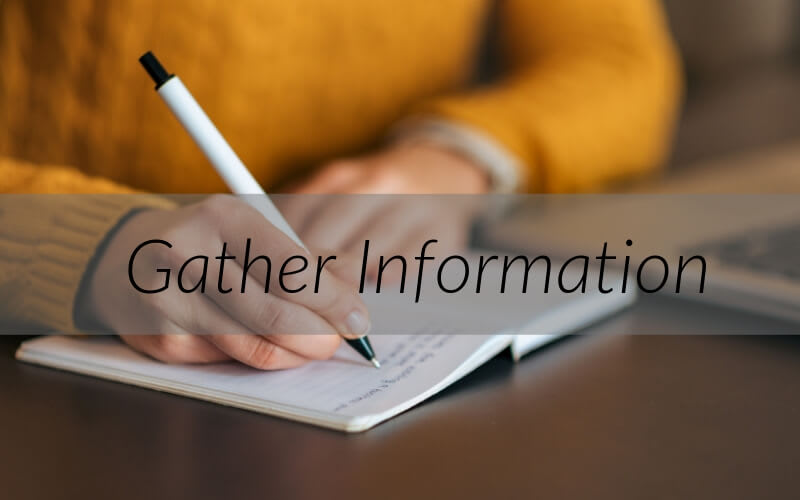 2. Collaborate
Once you know your scheduling options if at all possible, work with the renter to choose an installation window that meets their business needs and causes minimal disruption to normal operations.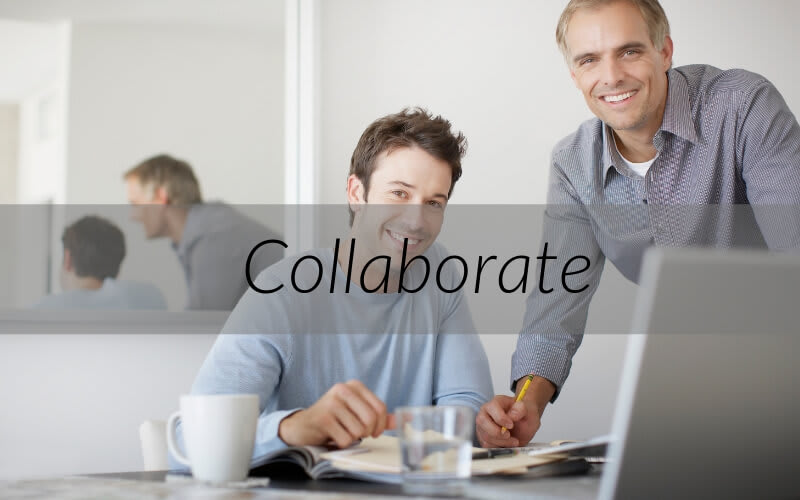 3. Educate Yourself
Discuss the terms of the lease agreement with the landlord. Be sure you know what the lease agreement and local or state laws say regarding renovations and landlord/contractor access while the building is occupied by a renter.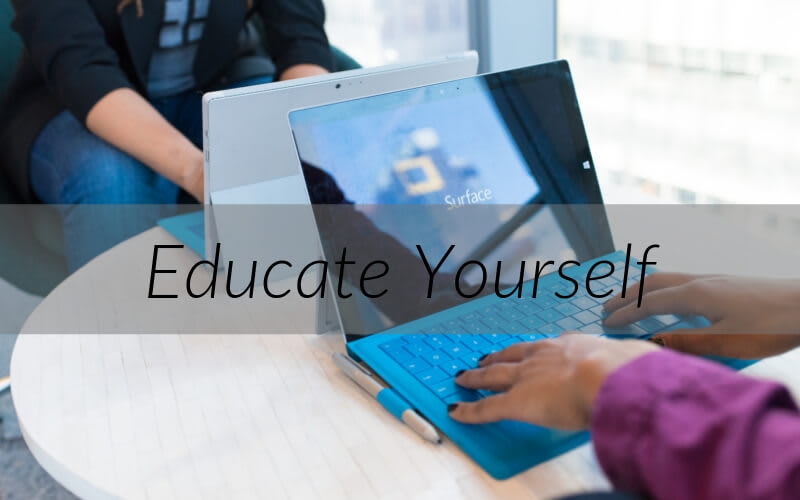 4. Communicate
Prior to installation day, ensure the renter knows which windows are being replaced and what access path the crew will need to complete their work. Give the renter as much advance notice as possible so that they know what merchandise, fixtures, or equipment they may have to move to prepare the area.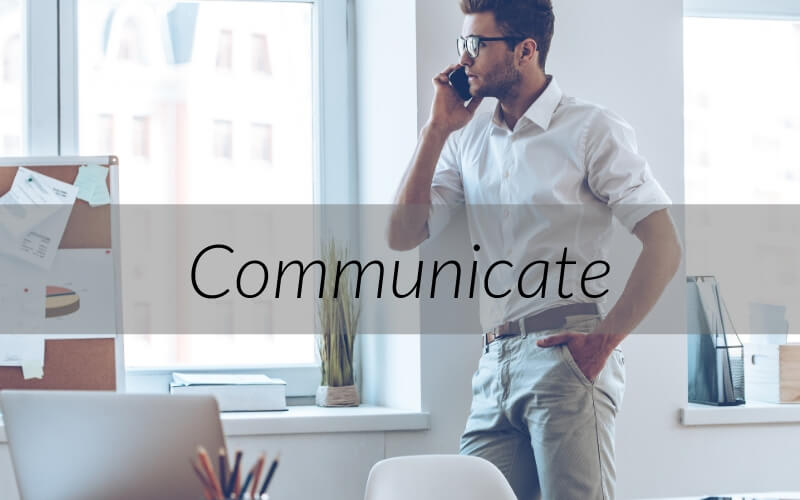 How to Plan a Successful Residential Window Installation
1. Review the Lease Agreement & Laws
The first step for a residential rental unit is to review the lease agreement and applicable laws. Is the landlord allowed to perform this type of renovation/repair while the unit is occupied? If so, what type of advance notice needs to be provided to the tenant?
2. Consider Scheduling Options
For a single-family residential rental, are the renters planning on moving out soon or will they be taking a vacation? Perhaps the installation could be timed to take place during the upcoming vacancy.
Managers of multi-resident complexes would do well to think about timing the installation so that it doesn't occur during holidays or times of the year when the weather is likely to be too hot or too cold. Resident comfort, especially for the elderly or small children is important.
3. Provide Advance Notice& Information
As soon as you know the installation date and time, advise residents. Let them know what to expect and be prepared to answer questions like, "How long does window installation take?" or "How do I prepare for window installation?"
4. Be Available During Installation
More occupied units mean more potential for problems during the installation. As property manager, your being on-site and available to assist will be welcomed by both the contractors and the tenants.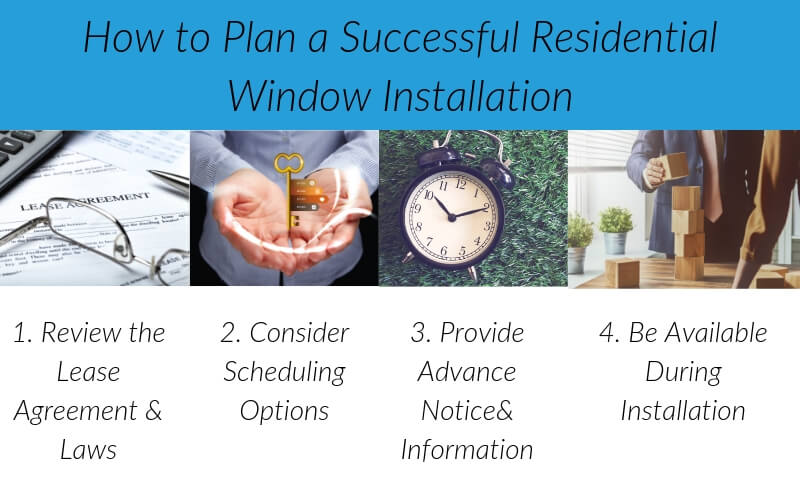 Take-Aways
The bottom line is this: Tenants, both commercial and residential, will be grateful that their landlord is attentive to building maintenance and is replacing old windows. They will also be concerned about how the replacement process will impact them.