Professional Window Installation Carol Stream, IL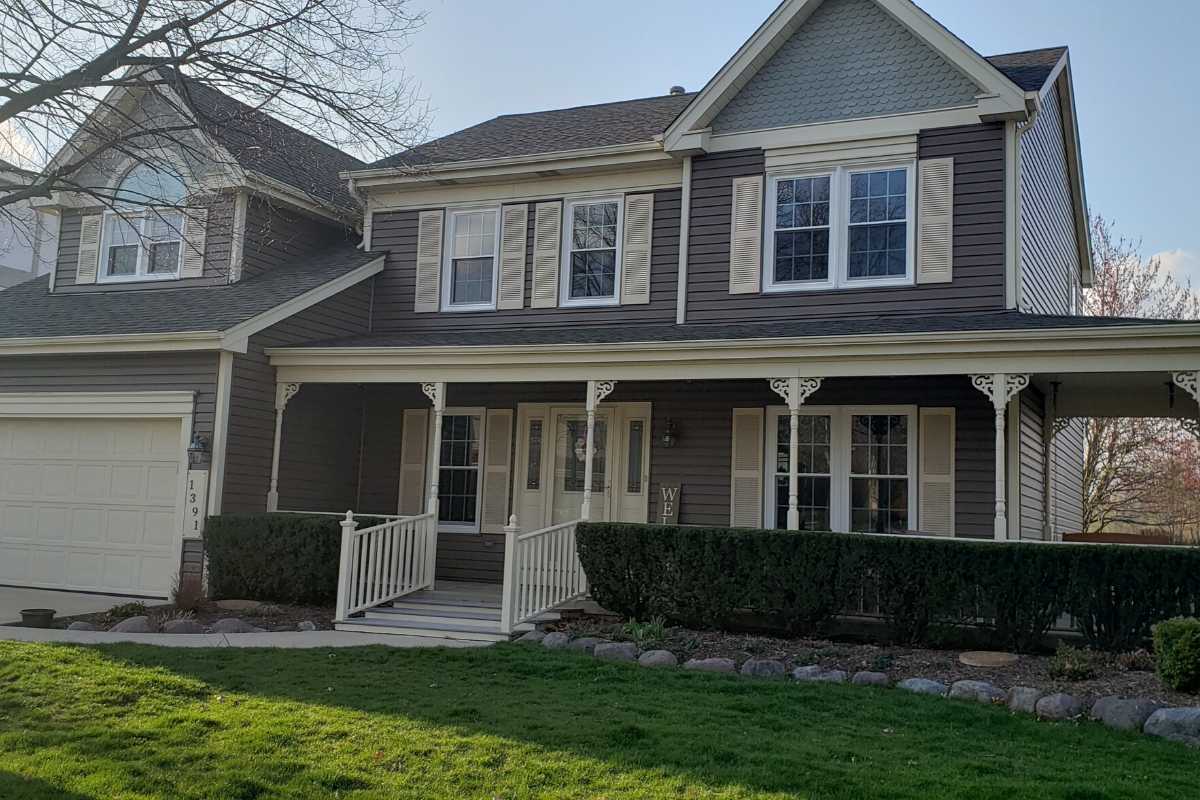 Each year in Chicago, we tend to see both extremes of weather, very hot in the summer and very cold in the winter.
The windows from your home may help you and your family to manage these temperatures.
One of the many reasons why you should give your windows the maintenance they need is because they can have a significant impact on your bills!
You can be consuming more energy than needed; therefore, your bills stay high each month!
Your windows have a big responsibility on your energy bills. 
According to Energy.gov, the heat gained or lost through your windows are responsible for 25%–30% of your energy use.
If you want to improve your home and don´t get shocked by the energy bill you get at the end of the month, start by checking your windows and getting them replaced.
You can get your windows replaced by an energy-efficient window option.
Recent Professional Window Replacement in Carol Stream, IL
We wanted to share with you a recent project we completed in Carol Stream, Illinois, west of downtown Chicago.
Carol Stream is a village with plenty of parks, recreational centers, and restaurants. It is home to Armstrong Park.
We've reached our fantastic customer base to bring you a real customer experience story.
Marty Vitton, house-owner, is one of our customers who agreed to share his story.
Window Installation Scope of Work
Marty met the Chicago Window Guys and called them immediately to get a quote for his ten windows and patio door replacement. They instantly felt comfortable and made the arrangements to get the windows installed.
Selecting New Windows
We quoted Marty a great rate on our most popular and highest quality window – the 8000 series.
The 8000 series are double-hung windows, which are optimized for year-round comfort and energy savings. They feature an insulating argon gas-filled chamber between the panes for insulation. The panes themselves come with three layers of low-E coating to reflect heat while allowing light to pass through.
The 8000 series windows come in 6 standard interiors and 5 standard exterior color choices from white to cherry or royal brown.
If none of the standard colors are doing it for you, there are also offers a large assortment of designer finishes and colors to match any décor.
Marty chose white for the interior and exterior of his new windows.
The Best Replacement Windows and Doors at the Best Price
We're the #1 Reviewed Door and Window Installation Service in Chicago for a reason. We know how to help.
Project Timeline
In just one day, Marty had his windows and door replaced. He was more than happy with the finished result and amazed by how fast and clean they worked.

Product & Installation Warranty
Since window warranty is transferable to new owners, in case Marty decides to move, the new owners will benefit from the product warranty.
What The Customer Had To Say
"Excellent, top quality windows for an unbeatable low price! Plus, the installers are pros, and very talented! Russ was great and flexible with what we needed. Our new windows look amazing, and you can't beat the price for the excellent quality."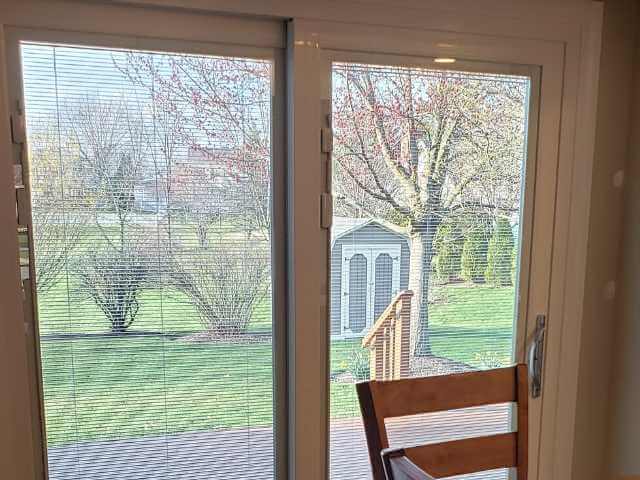 Summary
Marty, owner of a house in Carol Stream, Illinois. (DuPage County), met Chicago Window Guys and immediately requested a quote with them.
He purchased the best windows for the best price – 8000 series.
He got his 10 windows and a patio door replaced in only one day! The job done was excellent, fast, and very clean, he stated.
The lifetime warranty of our products will apply to new owners if Marty decides to move from that house.
Conclusion
Everybody expects to get the best service and products when they face the fact that they need to replace something from their house or generally purchase a service or a product.
At Chicago Window Guys, we are experts that guarantee to get the job right the first time.
Our window highest quality components include:
Lifetime Warranty
Premium CS Ultra Foam Space
Full-Fusion Welding Systems
Multi-chamber vinyl sash and frames
High-Precision hardware
HandMade-in-America
Multi-Point Locking System
Licensed and Insured Contractors
Call Today to Receive a Quote: +(847) 701-4011
We recommend you check out reviews for Chicago Window Guys.