Professional Window Installation in Evanston, Il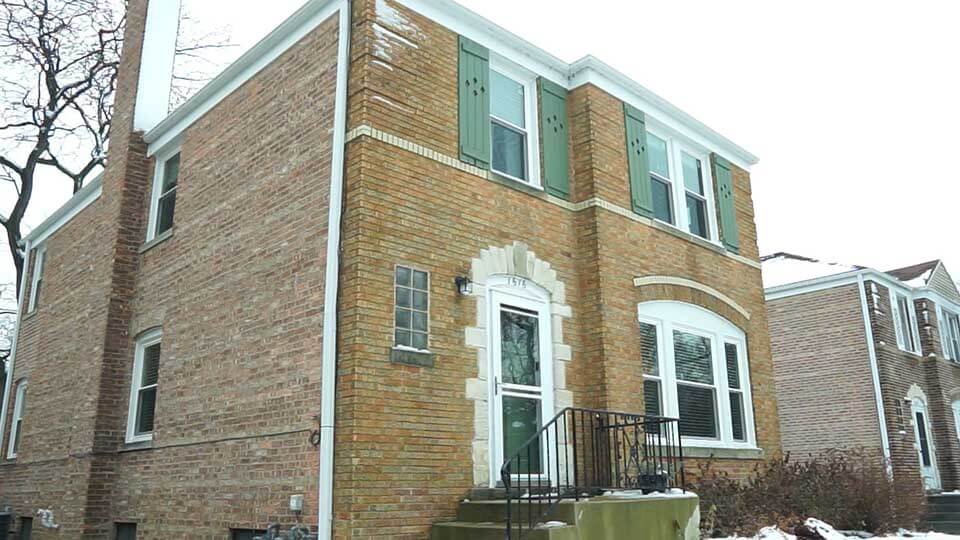 Each year in Chicago, we tend to see both extremes of weather, very hot in the summer and very cold in the winter.
Don't believe me?
On January 30-31, according to the NWS Chicago, we reached -23 degrees (without the windchill).
During the summer we experienced temperatures well over 100 degrees with the heat index on a couple of occasions.
But according to Weatherspark, we typically are in the 80s in the summertime and 20-30s in the wintertime.
Your Home is Working Hard to Keep You Comfortable
Since Chicago experiences both hot and cold seasons, your heating and air conditioning system is working hard to keep you warm or cool.
But did you know that a major culprit for high energy costs is your windows?
According to Energy.gov, "Heat gain and heat loss through windows are responsible for 25%–30% of residential heating and cooling energy use. "
Recent Professional Window Replacement in Evanston, IL
This year we have successfully installed over 1000 windows across the Chicago Area.
We wanted to share with you a recent project we completed in Evanston, Illinois, just north of downtown Chicago.
Evanston is a great small town with plenty of shopping areas, it's right next to Lake Michigan, and home to Northwestern University.
Knowing what to expect and how to prepare for window installation can make the entire process smoother for both you and your installers.
In order to bring you real stories of real customers just like you, who have recently gotten their windows replaced, we reached out directly to our wonderful customer base.
See how you can improve the aesthetics and energy efficiency of your home.
Stephanie Sullivan is one of our customers who agreed to share her story.
The Best Replacement Windows and Doors at the Best Price
We're the #1 Reviewed Door and Window Installation Service in Chicago for a reason. We know how to help.
Client Profile
Stephanie Sullivan is a Chicago Window Guys customer from Evanston, Illinois. She is a realtor who recently purchased a two-story home in need of some replacement windows.
Stephanie is currently living on the bottom floor of her home and renting out the upstairs.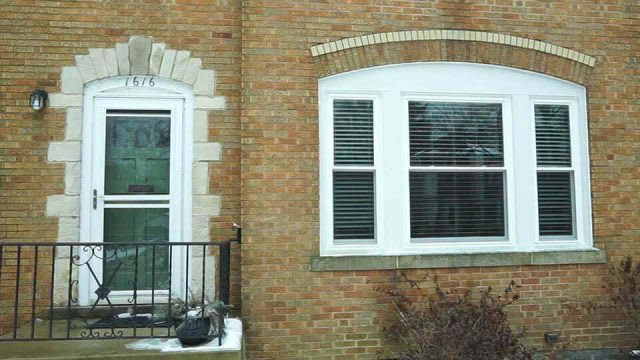 Window Installation Scope of Work
Stephanie hired Chicago Window Guys for the manufacturing and replacement installation of 27 custom windows of varying sizes throughout her new home.
Home Window Selection
The focus for Stephanie when it came to product selection was to choose the best product at the best price.
Chicago Window Guys quoted Stephanie a great rate on their most popular and highest quality window –  the Climate Solutions 8000 series.
The Climate Solutions 8000 series windows are double-hung windows which are optimized for year-round comfort and energy savings. They feature an insulating argon gas-filled chamber between the panes for insulation. The panes themselves come with three layers of low-E coating to reflect heat while allowing light to pass through.
The 8000 series windows come in 6 standard interiors and 5 standard exterior color choices from white to cherry or royal brown.
If none of the standard colors are doing it for you, Climate Solutions also offers a large assortment of designer finishes and colors to match any décor.
Stephanie elected to go with a classic, timeless white color for both the interior and exterior.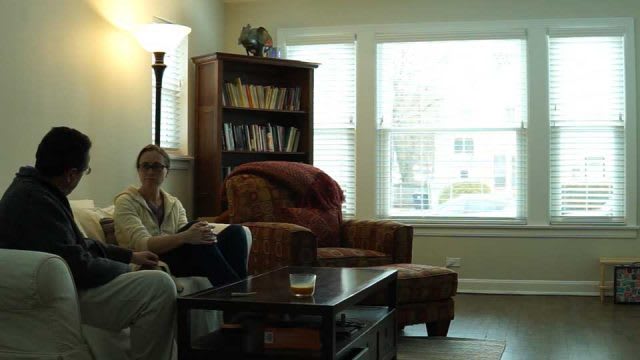 Project Timeline
Everything went smoothly and Stephanie's window replacement project took a total of three weeks from start to finish. This included one day for the professional window installation and capping.
Product & Installation Warranty
Being a realtor herself, Stephanie appreciates the increased resale value her new windows will add to her home. Climate Solutions windows come with a lifetime warranty that covers both materials and workmanship.
As an added bonus, if Stephanie decides to sell her home one day, the buyers will benefit from the window warranty too. In the case of a home sale, the window warranty is fully transferable to the new owners.
Summary
Stephanie Sullivan, a realtor living in the city of Evanston, Illinois, ( Cook County ) recently purchased a two-story home. A key part of her home improvement project was to replace her old windows.
Stephanie purchased the best windows for the price – Climate Solutions 8000 series.
The entire purchase and installation for Stephanie's 27 windows took approximately three weeks.
The Climate Solutions 8000 series windows which Chicago Window Guys recommended and Stephanie selected are double-hung windows. They are optimized for year-round comfort and energy savings.
Stephanie's windows came with a lifetime warranty that is fully transferable to a new owner should she decide to sell her house.
Conclusion
Each homeowner has a reason, or two, for wanting to replace their windows.
Maybe you are simply replacing one broken window or replacing a whole house of windows.
Whatever your reason, it's important you pick a window company that can provide you with an exceptional product at a great price.
At Chicago Window Guys, we are experts that guarantee to get the job right the first time.
All of our windows come with the following:
Our window highest quality components include:
Lifetime Warranty
Premium CS Ultra Foam Space
Full-Fusion Welding Systems
Multi-chamber vinyl sash and frames
High-Precision hardware
HandMade-in-America
Multi-Point Locking System
Licensed and Insured Contractors
Call Today to Receive a Quote: +(847) 701-4011
We also recommend you check out reviews for Chicago Window Guys.