Professional Door Installation in Buffalo Grove, IL.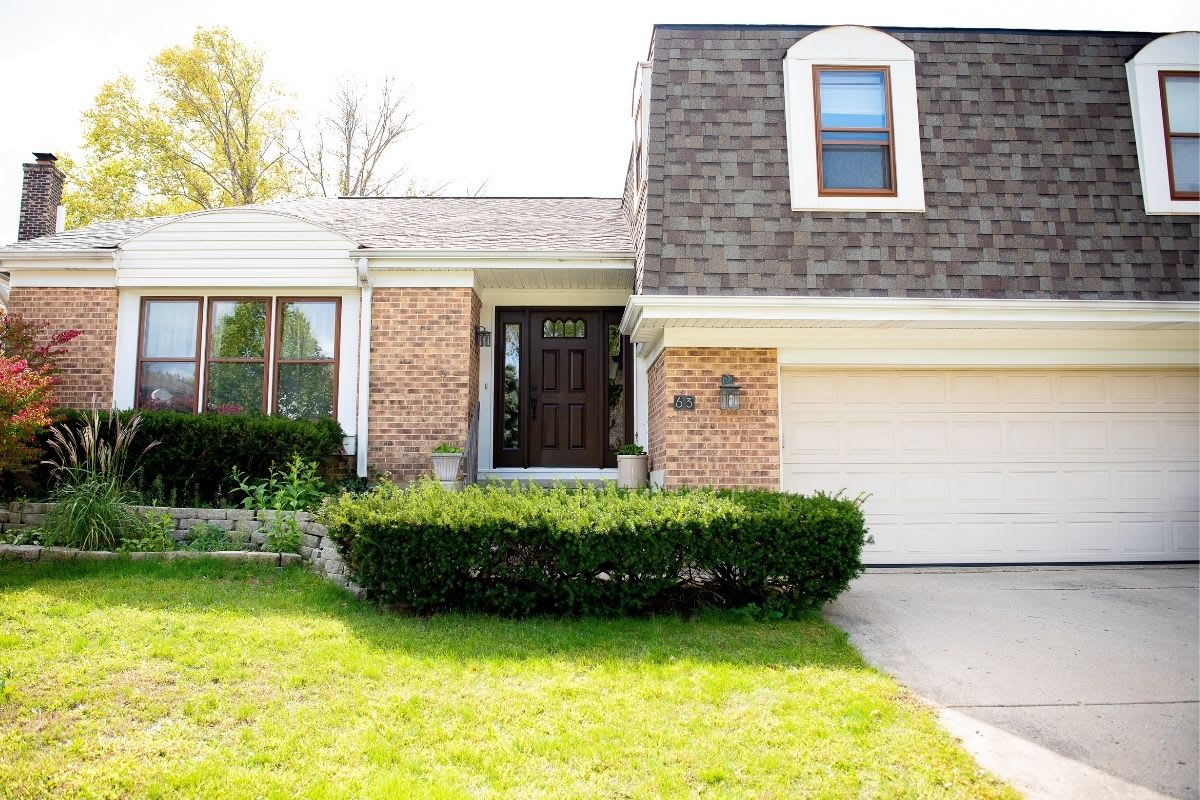 The front door of your house may be more meaningful than you think. It may not only represent the image of your home and even your personality, but it also adds value to your house and increases your curb appeal. But, how does your front door add value? The front door of your home is one of the first things everyone sees; it's their first impression and is multipurpose. Multipurpose, meaning that it doesn't just have one primary function: to keep the elements, bugs, and animals out of your house. It also is an essential element of security for your home and family, a factor that may change your house's entire feeling. These are a few factors why your front door is more important than you may think and why it adds more value to your home.
People look for security, but simultaneously for effectiveness and, of course, for something that looks nice and fits the house's style. According to SafeStreets, 34% of burglars get in through your front door. It's no wonder security is among the essential factors when replacing your doors.
The effectiveness of your front door stems from its design. It has to function correctly, be maintained, and be pretty at first sight since it's one of the first things everyone notices about your house. That is why color is so important. You should consider replacing your house's door as an investment. According to HGTV, exterior improvements and window replacements are among the top 15 home updates that pay off.
Recent Professional Door Replacement in Buffalo Grove, IL
We wanted to share with you a recent project we completed in Buffalo Grove, Illinois.
Buffalo Grove is a village belonging to Lake County, and the other part belonging to Cook County. It is home to Raupp Museum, libraries, theaters, bowling, and arcade venues.
We've reached out to our fantastic customer base to bring you a real customer experience.
Door Installation Scope of Work
The client got in touch with Chicago Window Guys and requested a quote. We immediately started our regular workflow, beginning with the in-home consultation.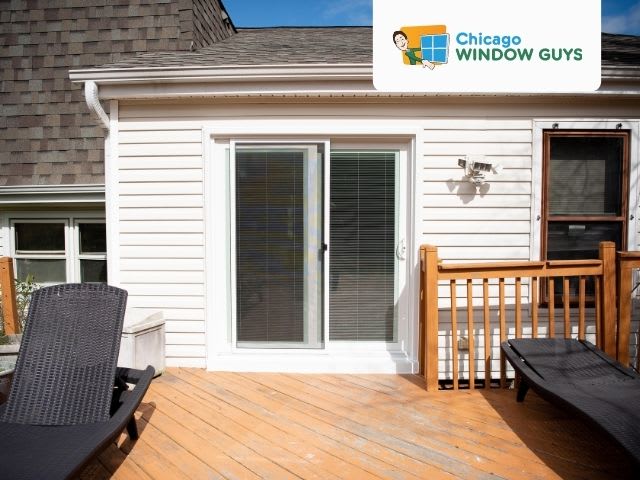 Selecting New Doors
We quoted a great rate on our most popular and highest quality doors for a fiberglass front door and a patio door.
The customer chose a fiberglass material door with a mahogany wood grain for the 36-inch door with two 14-inch sidelights for the front door.
For the back patio door, we recommended the 9000 series. The 9000 series are sliding patio doors made with the best materials and steel reinforcement system to prevent rot, rust, or warp over time. They have an insulated, warm edge to keep the glass clear and add comfort to your home. The stainless steel monorail track and the self-lubricating rollers provide effortless effectiveness to slide.
The 9000 series doors come in 2, 3, and 4 section configurations. They are available for custom and standard sizes, and five standard and interior color choices from white to cherry or royal brown.
If none of the standard colors are doing it for you, there is also a large assortment of designer finishes and colors to match any décor.
For this project, the customer chose white for his new sliding patio door's interior and exterior.
The Best Replacement Windows and Doors at the Best Price
We're the #1 Reviewed Door and Window Installation Service in Chicago for a reason. We know how to help.
Product & Installation Warranty
Since window and doors warranty is transferable to new owners, the new owners will benefit from the product warranty if they decide to move.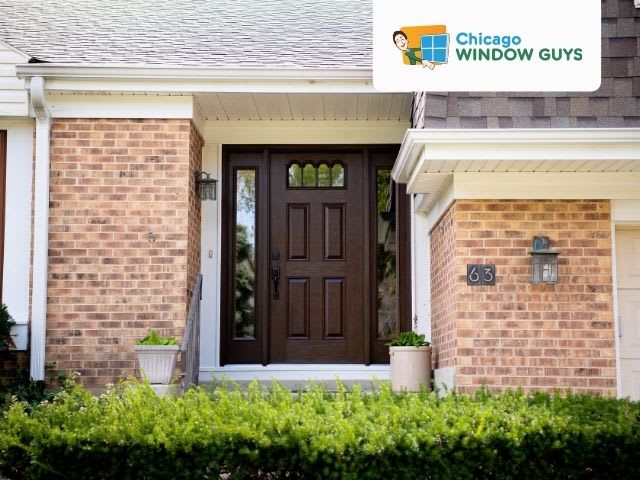 Summary
Homeowner from Buffalo Grove, IL (Lake and Cook County) requested a quote from Chicago Window Guys.
The customer got 2 doors installed: the front door and back patio door.
He chose a Fiberglass material for the front door and the 9000 series for the back patio door.
Our products' lifetime warranty will apply to new owners if they decide to move from that house.
Conclusion
Everybody expects to get the best service and products when they face the fact that they need to replace something from their house or generally purchase a service or a product.
At Chicago Window Guys, we are experts that guarantee we'll get the job right the first time.
Our high-quality door components include:
Lifetime Warranty
Full-Fusion Welding Systems
Multi-chamber vinyl sash and frames
High-Precision hardware
HandMade-in-America
Multi-Point Locking System
Call Today to Receive a FREE Quote: +(847) 443-9424
We recommend you check out reviews for Chicago Window Guys.