Post Update: Article updated July 16, 2020, and originally published on October 10, 2017, and has been completely revamped and updated for accuracy and comprehensiveness.
When you need new windows, and you need to find a contractor you can trust to install them.
It is obvious that you will want to find a contractor that takes care of the job properly, works on time, and, last but not least, stays on budget.
Many people find locating a great contractor for their windows to be more complicated than they would like.
We understand the frustration.
We imagine that you've heard plenty of stories from friends, family, and coworkers about contractors that didn't do the job right, or salespeople who kept pressuring to upgrade windows for one reason or another.
You might have even heard about companies that took the money and ran.
The last thing anybody wants is to be in this position or to go through these terrible situations.
What steps can you take to make sure you are getting the right windows and the right contractor at the best price?
We created this guide to give you a better idea of what you should be looking for with your windows and your contractor in Chicago. This way, you can save all that frustration, not to mention time and money.
Do Your Research
Understanding what you need and how much you are likely to be paying for the windows can be challenging to determine for those who have never had to replace them before.
It's not as if all the windows are the same, and it's not as if you can simply look for the best price.
Quite a few factors are at play when it comes to getting new windows, so you will want to make sure you are doing your research on the windows and the company you choose to install them.
Finding good windows isn't too hard to do. Yet, finding a great company that installs windows can be harder.
We recommend looking at reviews and recent projects to see the type of work the window installation company provides.
Naturally, you want to work with a window company that has a wealth of experience in the field, has a great reputation, excellent installers with real skill, and that they are insured and can offer a warranty.
There is n reason you shouldn't do plenty of research to ensure you are getting the best contractor and the best windows. You deserve to make an informed decision, and you will find that when you have the top contractor on the job, it can make all the difference in the world.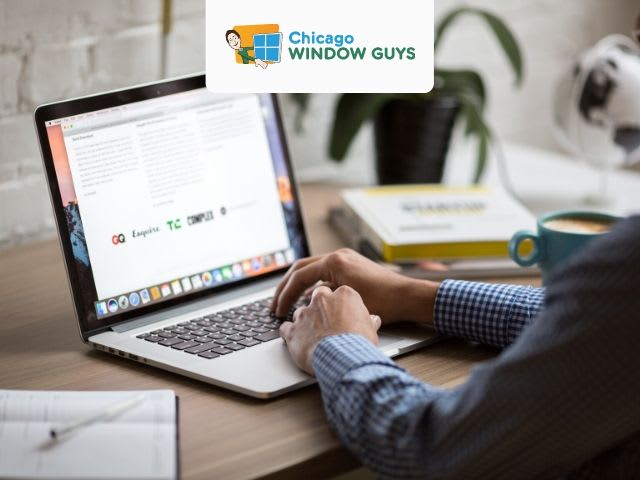 Factors Affecting Price
The price of the windows varies according to many factors, such as material, brand, and type.
Just because a friend of yours paid a certain amount of money for their windows does not mean you will have the same price.
Let's get a better idea of what types of things can affect the overall cost of the windows and installation.
At the top things that affect the window´s price are the quality and the type of window.
Here are the top factors when pricing new windows:
Quality of materials
Type of windows
Size
Quantity
Special features like soundproofing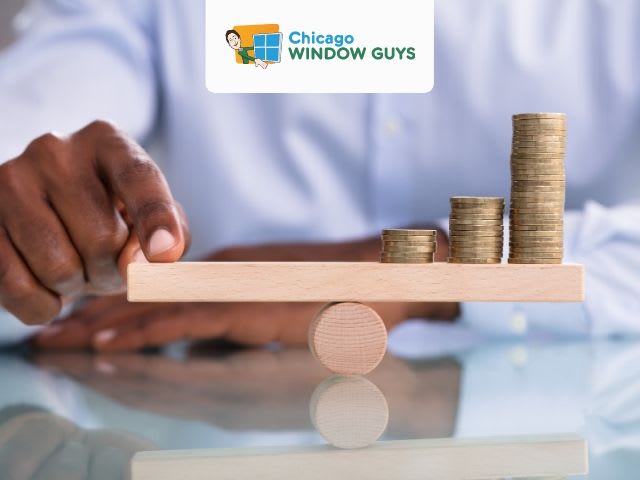 The condition of the home can be a factor, too. Do you just need new ones to replace the existing windows, or do you also need to have work done on the window frames? If additional work is needed, it is likely to have extra charges.
When you start to look for windows for installation, as well as the installers, you need to think about each of these things.
Having an idea of how many windows you need, and the type of windows can start to give you a good idea of the price.
However, since every minor factor changes the price, you will still need to speak with a professional to get the right estimates for your home.
Consider for a moment just how many times you are going to buy windows in your lifetime. The chances are that you will only have to buy windows once or twice, and perhaps have the occasional repair or replacement.
Therefore, it makes sense that you want to do it right the first time.
Do you need new windows?
If you speak with a contractor who is just interested in a sale, they will always tell you that you need to have new windows.
However, this might not always be the case.
Making sure you don´t throw your money away is one of our top priorities.
If you have had your windows for many years, you might believe that you need to have some replacements. Remember that age is not a determining factor when it comes to replacing windows.
It is essential to consider the quality of the glass and the weather that may have changed the windows over the years.
You could ask yourself these questions to determine if you need to buy new windows.
Do You Hear Sounds?
First, are you able to hear sounds through the windows?
This situation occurs in many older homes and properties, or even newer properties that utilize cheap glass. Definitely, you don't want to hear everything that is going on outside; all the noises, loud vehicles on the road, lawnmowers on the early morning of Saturdays, and kids playing will end up causing noise pollution inside your home.
If this is your case, the best solution is getting your windows replaced.
Do You Have Any Drafts?
Another thing you need to consider when determining whether you need to have new windows is whether you can feel a draft coming in around them.
Having air leaks in your home can cause big problems. During winter, cold air will be getting into your home, and it will cost you more money to heat your property. In the hot months, when you are trying to keep the house fresh, it will be harder and cost you more money. In both cases, your bills will be affected in a negative way due to the air leaks.
Getting new windows could help keep your heating and cooling costs under control.
Do You See Condensation Between the Panes?
If you have triple-pane or double-pane glass, and you notice that it appears as if there is fog in between the window panes, it is a sure sign of trouble.
When this happens, it means that the seal between the panes is broken, or that the desiccant in the window is too wet.
These types of windows can fail for various reasons, including natural pressure fluctuations.
When it does, it can be similar to having a draft around the windows. It means that the heat loss and heat gain through the windows is increased, and might be a time that you got some new windows.
Are the Windows Hard to Open and Close?
When you open your windows, do you struggle? Does it feel as though the windows are "too large" for the frame?
This can occur for various reasons, which can differ based on the type of window you have.
You might have a buildup of grit, dirt, or dust that could make it harder to open and close.
With double-hung windows and single hung windows, it could be due to having a spring that is too tight.
Broken or swollen window frames could be a problem. In these cases where you need to replace or repair the window, it is best to get help from professionals.
Do the Windows Have Signs of Wear and Tear?
If the windows have signs of wear, such as chips, or rots around the frame, you will want to make sure that you have them replaced as soon as possible.
Your windows are an essential part of your home when it comes to functionality and aesthetics. You should not wait too long before you have them replaced.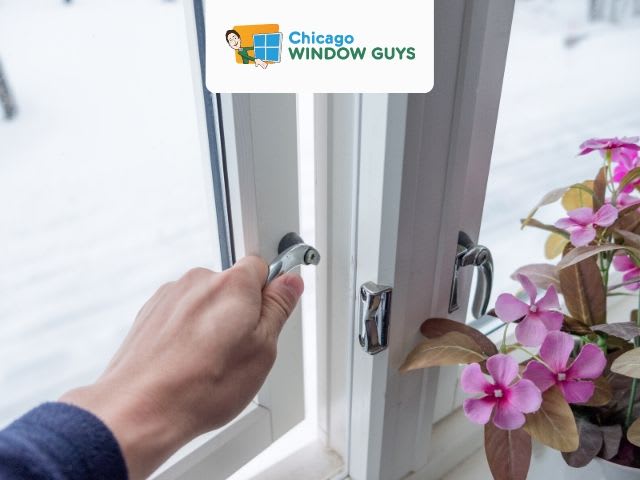 Picking the Right Type of Window
You will find plenty of different windows from which you can choose, as mentioned.
It's a good idea to have at least a basic understanding of the types of windows when you are making this choice.
Keep in mind that the prices listed here are estimates, and may vary.
Vinyl
When it comes to vinyl, you need to be careful about what you get.
There are low-priced vinyl options out there that tend to cost between $450 and $650. However, in this case, low prices are equal to low quality.
Poor vinyl tends to leak more often, which means energy efficiency will be reduced. You know just how cold it can get in Chicago, so you do not want to deal with this.
Choosing a higher quality of vinyl tends to be the better choice. They will last a long time and have premium-grade coatings on the glass. This higher quality of vinyl might cost anywhere from $650 to $950, but it is worth it.
The vinyl windows also tend to offer better operating hardware, which can make them easier to use. Improved hardware might seem like a small thing, but it can make a huge difference.
Another benefit of vinyl is that it will typically provide you with a better value for the cost.
According to the latest reports by Dwmmag.com, the national average of the amount recouped for vinyl windows was 72.3% of the total cost. For wood, it was 68.9%, which is still not too shabby.
Vinyl-clad windows are yet another option. These are windows that have a wooden frame and a vinyl cover. The covering, or sheath, is usually only on the outside of the window. These are very popular, and will often cost between $950 and $1450.
Fiberglass and Composite
Composite and fiberglass windows have become very trendy.
PVC and fiberglass have some significant advantages. Namely, they tend to be quite strong and very durable. Because they are solid core and do not have any hollow chambers, they are highly efficient.
The cost of these types of windows is between $1,950 and $2,250 in most cases.
Wood
Wood windows are traditional, but today they are a premium offering. People love to have these windows because of the aesthetic. However, you need to look beyond the aesthetics and keep in mind that wood windows will require a bit more maintenance.
They are more expensive than vinyl but less than fiberglass and composite. The price for these windows could fall between $950 and $1650 per unit.
Once you have an idea of what type of window you might want to get, you can start looking for contractors and what they offer.
In the next section, we will cover some of the things you want to consider when hiring a contractor.
Tips for Hiring the Best Window Installer
The advice you find here can help you with any type of contractor you need to hire.
The Misconceptions
There are some misconceptions about the window installation that many people have when it comes to looking for a contractor.
One of the biggest is in the realm of experience. Just because a company or person says that they have years of experience in the field does not necessarily mean they are telling the truth or providing a high-quality service. Experience and quality do not always go hand in hand.
Another misconception is that the contractor must be a good business if they do not have complaints from the Better Business Bureau. This is not true at all. It might just mean no one has complained yet. Checking out the BBB to look for complaints and finding none, does not assure you that past clients are happy with this company or have complaints about their service or product.
Finally, just because you go with the lowest price does not mean you will save money.
Hiring the cheapest contractor does assure you saving money due to various reasons and different case scenarios.  You might save on the cost of the windows and installation, but if the company rushes through the job, forgets something, or does something poorly, it will come back to haunt you later, making you pay double and more.
It is much better to work with a company that does the job right the first time and provides you with high-quality service and/or product.
What Should You Ask a Window Contractor?
When you start to narrow down your selection of contractor, you will want to make sure you meet with them and ask the right questions.
The following questions serve as a helpful guide of what you could and need to ask.
Do you have a license as a contractor?
Will you provide a written lien waiver?
Do you have liability insurance?
Can you guarantee your work?
What industry organizations are you a part of if any?
Will you be taking care of the cleanup? Who will be completing the job?
Can you provide references?
Asking these questions can help you get a better idea of what the contractor is bringing to the table and to determine if they are the ones being hired or you are going to keep looking.
It is best if you avoid working with a company or a person who is unlicensed and uninsured.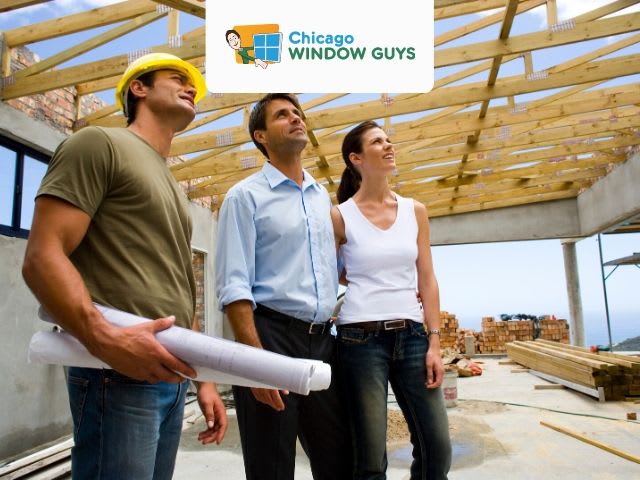 What else should you consider?
When you speak with the contractor for the first time, consider how he or she engaged with you during the interview. Were they forthcoming, or was it challenging to get the answers needed?
It is crucial for the chosen contractor to have excellent communication skills, this will be very handful throughout the entire project or work.
Were they able to tell you everything you needed to know about the job and provide you with an estimate for not only the price but also the amount of time it would take to complete? Have you checked to see the contractor's reputation?
One of the top factors to look for in a contractor when hiring is trust. You want to make sure you find someone who is trustworthy, and that means you need to check references. Keep in mind that you are entrusting your windows to the chosen contractor, therefore you are trusting them to be inside your home, and eventually maybe leave them alone while you are out. Therefore, you need to make sure you are working with someone who you can genuinely trust.
You also need to make sure the contractor provides you with a contract. There are many complexities involved with replacing windows. The contractor should give you a written contract with all the detailed information about the work they will be performing. Having this contract will prevent any possible future problems.
What information should be included in the contract?
Let's consider the elements that need to be in this binding piece of paper.
The contractor's name, address, and license number, along with the name of the salesperson
Approximate dates for the beginning and end of the work
Description of the work being completed
Copy of Specifications
List of materials used
Schedule of payments
Notice to the owner regarding the lien laws
Liability and worker's comp insurance information
Cleanup procedures
Make sure each and every element from this list is inside of the written contract, and if not, make sure to add it before signing anything.
Why Do So Many People Have Trouble Finding Great Contractors?
Now that you have a better understanding and knowledge of what you need to consider when hiring a contractor and buying new windows, you can see that it isn't as difficult as some might think.
Why do so many others run into issues when they are searching for the perfect contractor for their windows?
The answer is very simple. They don´t do enough research necessary to know what they need before hiring a contractor or buying a new window. They don't bother to look at anything beyond the name and the price of the contractors they are considering, and this definitely leads to problems.
You won't have those issues now, though. Having read this guide, you now have more knowledge and tools to make sure you hire the best contractors and get the right windows for your home.
We Can Help With Your Window Needs
You might be wondering why we have taken the time to write this guide to show you how to find a contractor.
Here's what makes us different. We genuinely care that you find the right contractor for your window needs. We also wholeheartedly believe that we are the best in the Chicago area at what we do.
We do not cut corners.
We do not stand you up when we are supposed to show up.
We do not overcharge.
We do not try to oversell.
Use the information presented in this guide, and you will see that we are the ones for you.
Get in touch with us today.
We are happy to help you get the best windows at the best price.
Call today to schedule an appointment.