French Doors vs Sliding Doors: Which is Best For Your Home?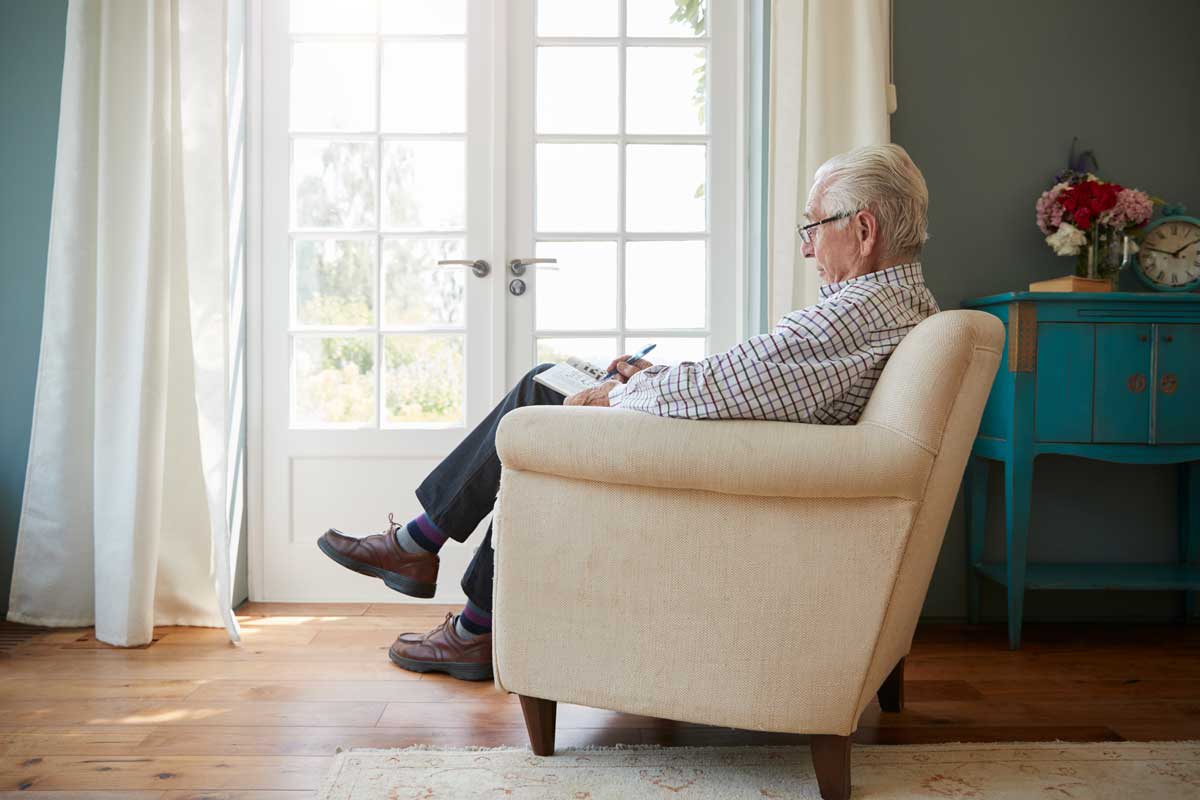 One of the most fun aspects of remodeling your home is the opportunity it gives you to completely reimagine the design of your home. Your choices in windows, doors, paint colors and furnishings allow you to create your own world exactly as you imagine it.
Two of the more interesting choices for door replacements that can open onto a patio or serve to connect two rooms are French patio doors and sliding doors. Each gives a different feel to the room and comes with its own set of logistical pros and cons.
Do you want to learn more about French doors vs. sliding doors? Let's explore and compare the two options so you can choose which is best for your home.
What are French doors?
French doors are two hinged doors set into the same frame. They are usually made of wood or glass and have two sections that open outwards or inwards. French doors can be active (usable), or in situations with limited room for a door swing, they can be set up so that only one of the doors is active.
What are the pros of French doors?
Aesthetic beauty
French doors are a classic, timeless choice. Their visual appeal complements both historic and contemporary homes. The presence of French doors enriches a variety of architectural styles and allows natural light to create the illusion of space. Despite their classical style, French doors will always find their place in both traditional styles and contemporary designs. You must not let the word "traditional" or "classical" worry you in terms of durability, energy efficiency, and maintenance. When you purchase your French doors from the Chicago Window Guys, you benefit from the guarantee that even the most traditional style door is, above all, robust and energy efficient.
Function
French doors are an excellent choice for homeowners looking for flexibility when it comes to their space. If, for example, you are hosting large parties or know that you will be moving large pieces of furniture in and out, the ample width provided by traditional two-panel doors with both sides functional is a significant advantage. Operable doors create a much wider opening than sliding doors. Furthermore, if you choose French-style patio doors, you will enjoy excellent views and add a touch of glam and elegance to your home regardless of if it has a modern design or a traditional aesthetic.
The Best Replacement Windows and Doors at the Best Price
We're the #1 Reviewed Door and Window Installation Service in Chicago for a reason. We know how to help. We provide a wide range of windows and doors available in a variety of materials while ensuring each and every one comes with the highest level of energy efficiency.
The Best Replacement Windows and Doors at the Best Price
We're the #1 Reviewed Door and Window Installation Service in Chicago for a reason. We know how to help.
What are the cons of French doors?
Space
While French doors are among the most beautiful doors available for homeowners, they require some space for the door to swing inward or outward. The swinging part is the charm of classic doors, but it can also be a disadvantage for smaller properties. Their opening system takes up space in your living space or on your patio and may have an impact on furniture placement options.
Price
French doors can reinvent both modern homes and traditional-style properties due to their evergreen beauty and effortless elegance. However, they are also more expensive than sliding doors, although the costs depend most of the time on the materials and glass type you choose for your French doors. If you like the idea of French doors and want to know more about pricing, give us a call. We deliver doors in a wide variety of styles, French doors included.
What are sliding doors?
A sliding door is a type of door which opens horizontally by sliding, usually without a handle. Sliding doors consist of two large glass panes installed on a track. One of the panes remains stationary while the other slides back and forth to open and close. That means that the functional opening width is equal to the width of one of the panes. Sliding doors can be used as interior doors, exterior doors, or even closet doors. They are often made of glass but can also be made of wood or other materials. Sliding doors are popular because they save space and are easy to use.
What are the pros of sliding doors?
Views
Sliding doors are mainly glass doors, so they let in plenty of natural light and provide unobstructed views of your yard. They are a popular choice for people looking for glass patio doors because they allow easy access and a seamless transition into outdoor spaces.
Space
Sliding doors don't swing into the room, so they are a more space-saving option than French doors. Unlike hinged patio doors, sliding doors don't have an impact on the floor space and don't influence furniture placement within the room or on the patio.
Price
Sliding doors vary in price depending on frame materials, glass designs, glazing, hardware options, and manufacturer. However, in general, they tend to be less expensive than French doors. This is usually one of the reasons why sliding doors are often among the preferences of homeowners looking for patio doors.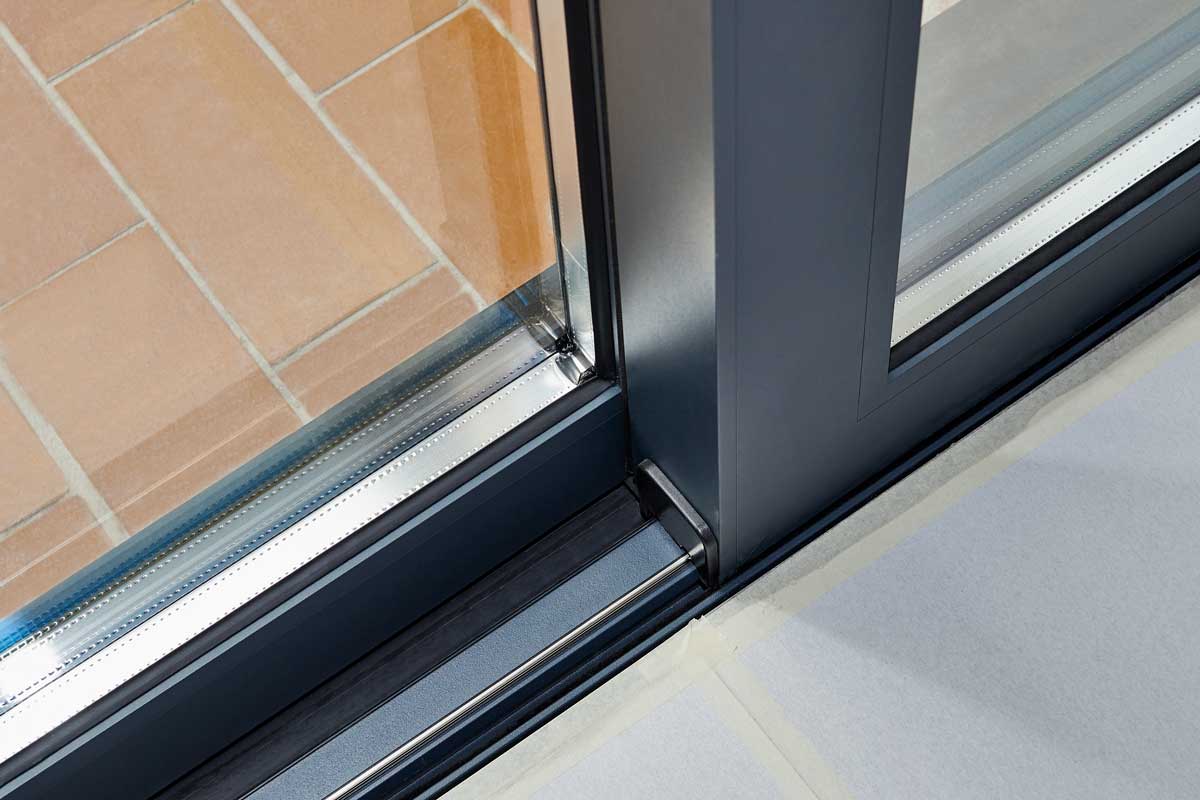 What are the cons of sliding doors?
Aesthetics
Sliding doors are an excellent choice for a modern-style home and contemporary properties, but they may not suit the timeless nature of classic historic homes or traditional homes. Traditional properties are usually a pair made in heaven with chic French doors.
Functionality
Sliding doors need a track to slide in, so this means that the threshold is higher than it is for French doors. This may not be too big of a concern, however, if someone in your household uses a cane or wheelchair, the threshold height may become a problem. We would be happy to discuss wheelchair-accessible door options with you.
Post Update: The article was updated on November 20th, 2022, originally published on May 28th, 2019. It has been completely revamped and updated for accuracy and comprehensiveness.