7 Tips To Prepare For Window Replacement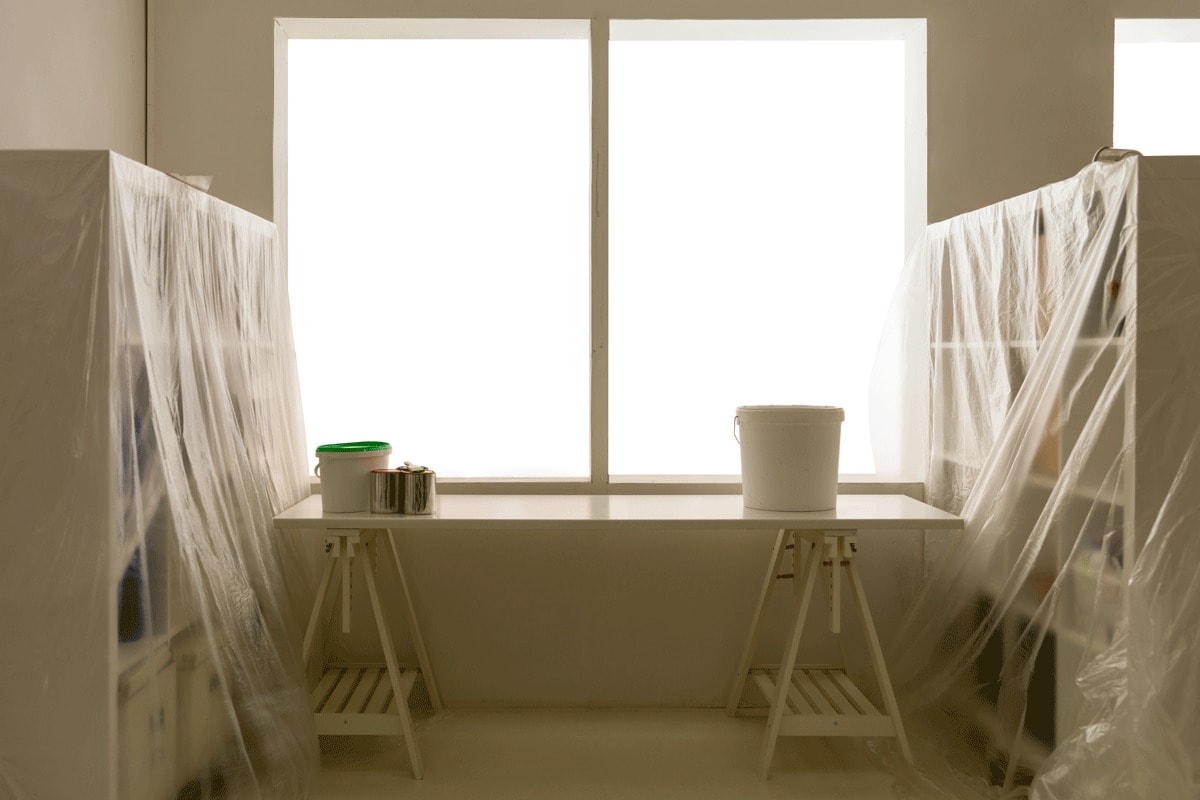 The lifespan of a window depends on various factors such as the material used, location, and maintenance. As time goes by, windows tend to deteriorate and become less efficient in insulating your home.
Depending on where you live and the climate during certain times of the year, upgrading your windows can help provide better insulation against extreme temperatures while reducing energy costs at the same time.
One often overlooked step of the window replacement process is the prep work that you as a home or business owner can do before the window installers get there.
By following our 7 simple tips, you will pave the way for a smooth and streamlined window maintenance and replacement process.
1. Plan Your Schedule
Depending on the number of windows you will be replacing and how complex the process is, the replacement window installation may take a while.
Planning your schedule around the replacement window installation process ensures that you and your family will be out of the way when the installation crew gets to your home, while still being available to answer questions, oversee the process, and sign off on project completion.
If you are a business owner getting ready for a commercial window replacement, consider choosing the window installation day when your business is closed to minimize customer impact.
2. Clear Access to the Installation Site
Unobstructed access to the installation site will allow your installation technicians to work quickly and efficiently. Before the installation team arrives, clear their route through your home or business of anything that might get in the way. This includes furniture, potted plants, kids' toys, shoes, etc.
For businesses, be sure your merchandise displays and racks are positioned in such a way as to allow easy access to the installation site and plenty of space for their activity.
This is also your opportunity to ensure that any breakable or particularly valuable items are removed and secured so you and the team don't have to worry about them on the day of installation.
The Best Replacement Windows and Doors at the Best Price
We're the #1 Reviewed Door and Window Installation Service in Chicago for a reason. We know how to help.
The Best Replacement Windows and Doors at the Best Price
We're the #1 Reviewed Door and Window Installation Service in Chicago for a reason. We know how to help.
3. Remove Window Treatments and Nearby Wall Decor
Save your installer hassle and wasted time by removing window treatments such as valances, window coverings, and blinds in advance. It is also a good idea to take down the wall hangings in the surrounding areas, as the installation project could jostle them lose. You don't want your photos, artwork, or other fragile items falling off the walls and being damaged or destroyed.
4. Cover Floors and Furniture
Your contractors will be walking in and out of your home throughout the entire process. To protect your floors from dirt, stains, and damage, place drop cloths and plastic sheets on the floor along their route. This will keep mud and debris contained as well as make for quick cleanup when the job is over.
5. Choose a Storage Location
Once furniture, window treatments, and wall decorations have been removed from the access route and installation area, you will have to place them somewhere for the duration of the project. Choose an adequate storage space, protected from the weather, if possible. If you have no choice but to store them outside, have a ground tarp and cover available to keep your belongings as sheltered as possible.
6. Plan for Clean Up
Professional installers handle the majority of the cleanup for you. Just be sure to clarify upfront your responsibilities and those of the people involved in the window installation project to make sure everyone knows what to do.
7. Replace Moved Furniture, Wall Decor, and Window Treatments
Once installation, inspection, and cleanup are complete, it's time to put your house back in order. Replace your furniture and wall decor. Install window treatments on your beautiful new windows and appreciate how smoothly the process went as a result of a little strategic preparation on your part.
Post Update: The article was updated on March 30th, 2023, originally published on October 31st, 2018 It has been completely revamped and updated for accuracy and comprehensiveness.